Welcome to KL Software Technologies ("KLST"). As president and CEO, I know I speak for all of our employees as I proudly inform you about our company and the ideals which we stand for.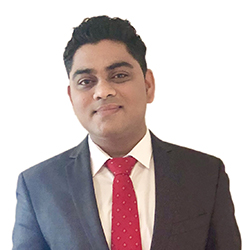 Mobile Computing has changed the way we access electronic information providing full access to our emails, important documents, and information on the go, anywhere, anytime in offline or online mode. KLST launched its mobility practice to build mobile solutions that capitalize on this trend, which will continue to open up new opportunities in 2013 and beyond.
Tablet "Everywhere" led by the emergence of mini-tablets (such as Apple iPad Mini), inspiring KLST to create beautiful and high-performance applications like Board101, Vendor101, Case101, and many more "tablet-ready" mobile applications.
Microsoft Surface was launched by Microsoft along with their new operating system Windows. For Windows fans, this was a giant leap of faith combining the power of PCs in small handheld Tablets, which could be used for both reading and editing Office Documents. KLST realized the huge market opportunity of this release and announced the build of key "Surface" apps especially for Board101 solution that will revolutionize the way Board Members and Company Secretary to read, annotate, and "edit" both Office and PDF documents. We expect to launch a number of Surface ready Apps (including Board101) in the first half of 2013.
Microsoft SharePoint 2013 where better to launch the all-new Microsoft SharePoint than the Microsoft SharePoint Conference 2012 in Las Vegas? KL Software Technologies was proud to send a few delegates to learn more about SharePoint 2013 and take advantage of the latest features around Security, Content Management, and Mobility Support for our apps like Board101. We were also exhilarated by the reception for our business solutions applications like Board101 and Case101. Feel free to contact us to learn about a free trial of our innovative solutions.
Microsoft Partnership our partnership with Microsoft continued to strengthen and grow with KLST achieving over SIX Silver Competencies in the Microsoft Partner Program, including SILVER competencies in Portal and Collaboration & Mobility Competencies. We are also very excited to announce that we are only a couple of months away from achieving GOLD competency status in both Portals and Collaboration (SharePoint 2010 / 2013) and Independent Software Vendor Competencies.
Ansor Software Partnership continued to strengthen and grow as KLST Global Technical team members helped Ansor Software build and deploy ANSOR Experience Management System to AMLaw100 ranked law firms in North America. KLST legal vertical expertise continues to strengthen with both our offshore and offshore technical team now proficient in customizing and deploying solutions for AMLaw100 firms as well as proven expertise integrating with common LoB systems such as Elite, Interaction, Aderant, Lexis Nexis applications, etc.
Social Media we created a fair bit of buzz in the Social Media space this year thanks to some great work done by KLST USA employee Vidya Sriram. We have a number of Followers on Twitter (KLST Global –@klsoftwaretech and KLST USA @klstinc), an impressive number of Facebook Likes on the KLST Facebook Page, and an ever-growing list of Followers on the KLST LinkedIn Company Page. Please feel free to follow us on Twitter, Like our Facebook Page, Follow our Company on LinkedIn, or  Join our LinkedIn Group
Expansion into EMEA markets our global focus on delivering truly innovative solutions based on Microsoft Technologies and providing seamless user experience across mobile platforms helped us deploy our first SharePoint 2013 app for a leading Global Software Vendor based in the United Kingdom. This Innovative solution was deployed as a NAPA app on the Client's Microsoft 365 Beta environment running SharePoint Server 2013. We are incredibly proud of this solution (designed by our very own KLST Microsoft Valuable Professionals) as it showcases our expertise in building rich custom solutions/apps for the new Microsoft 365 SharePoint 2013 platform.
Global "Double-Digit" Growth our revenues and employee headcount continued to grow in 2012 as we doubled our employee headcount in all three geographies (USA, India, and Australia). Our Innovative recruitment program allows employees to be based anywhere in the world (within one of our operational geographic locations) and working the hours that best fit our client's geographic time zone. We continue to attract the best talent from leading global IT Consulting companies due to our flexible work models, industry above average compensation, and cutting-edge technology focus.
Device Independent UX focus rich "Consistent" User Experience has become an important business driver in choosing business applications and deploying solutions. This is the reason why KL Software Technologies is focused on providing a rich, seamless, and consistent user experience across all our apps providing a single user interface to users of our Board101 app, whether they are using the Apple iPad, Samsung Galaxy Tab, or Microsoft Surface
MVP Led Consulting Services our Global Consulting Services group has also expanded its competencies to include the latest in SharePoint App Development (using tools such as NAPA), Mobile App Development (for Windows, Android, and iOS platforms), and Web Application Development using JQuery and HTML5, resulting in the delivery of rich visual experiences for clients across PC, MAC and Mobile Devices (such as Apple iPad or Microsoft Surface tablets). We hired the best talent pool comprising of Microsoft Valuable Professionals (MVPs) to manage all projects and ensuring adherence to development best practices.
Our People the lifeblood of KLST – Our employees are natural leaders and innovators which is the reason why KLST has now positioned itself as a true innovator of rich user experience apps that work the same way across cross platforms. Our clients have continued to give us an Overall Satisfaction Rating of 10 out of 10, thanks to the superior technical leadership, hard work, and over-and-above commitment of our global team members such as Amal, Raja, Shakir, Rahul, Raghavendra, Hemanth (From KLST India), Vidya, Aditi (KLST USA) and other global team members.