Ensure Digital Business Platform Success in 2019 with KLST
The year 2018 saw organizations integrate artificial intelligence into their core products and services to accelerate user adoption. Gartner predicts "By 2022, one in five workers engaged in mostly nonroutine tasks will rely on AI to do a job". In 2018, KL Software Technologies (KLST) launched its revolutionary DIY chatbot builder application called KLoBot that provides your organization with the ability to create voice+text enabled chatbots and deploy them to your favorite channel within minutes.
As we say goodbye to the year 2018 and welcome year 2019, I wanted to take a moment to highlight KL Software Technologies (KLST) software+services that is already helping organizations accelerate digital transformation using AI and Machine Learning.
"KLoBot" – Build "microservices-enabled" voice+text Chatbots in minutes
KLoBot helps you develop AI chatbots for simple-complex tasks such as Knowledge Repository (KM) Search and QnA (FAQs), Send Reminders on one-off or repetitive tasks, assist with or actually complete forms/transactions on your behalf, Action Tasks to collect, modify, and post information in the line of business systems or Perform Complex Tasks on behalf of the user as part of the state machine or sequential workflow, while seamlessly connecting to your enterprise microservices. Learn more – www.klobot.ai
Contact us today to schedule a KLoBot demo around key business use cases.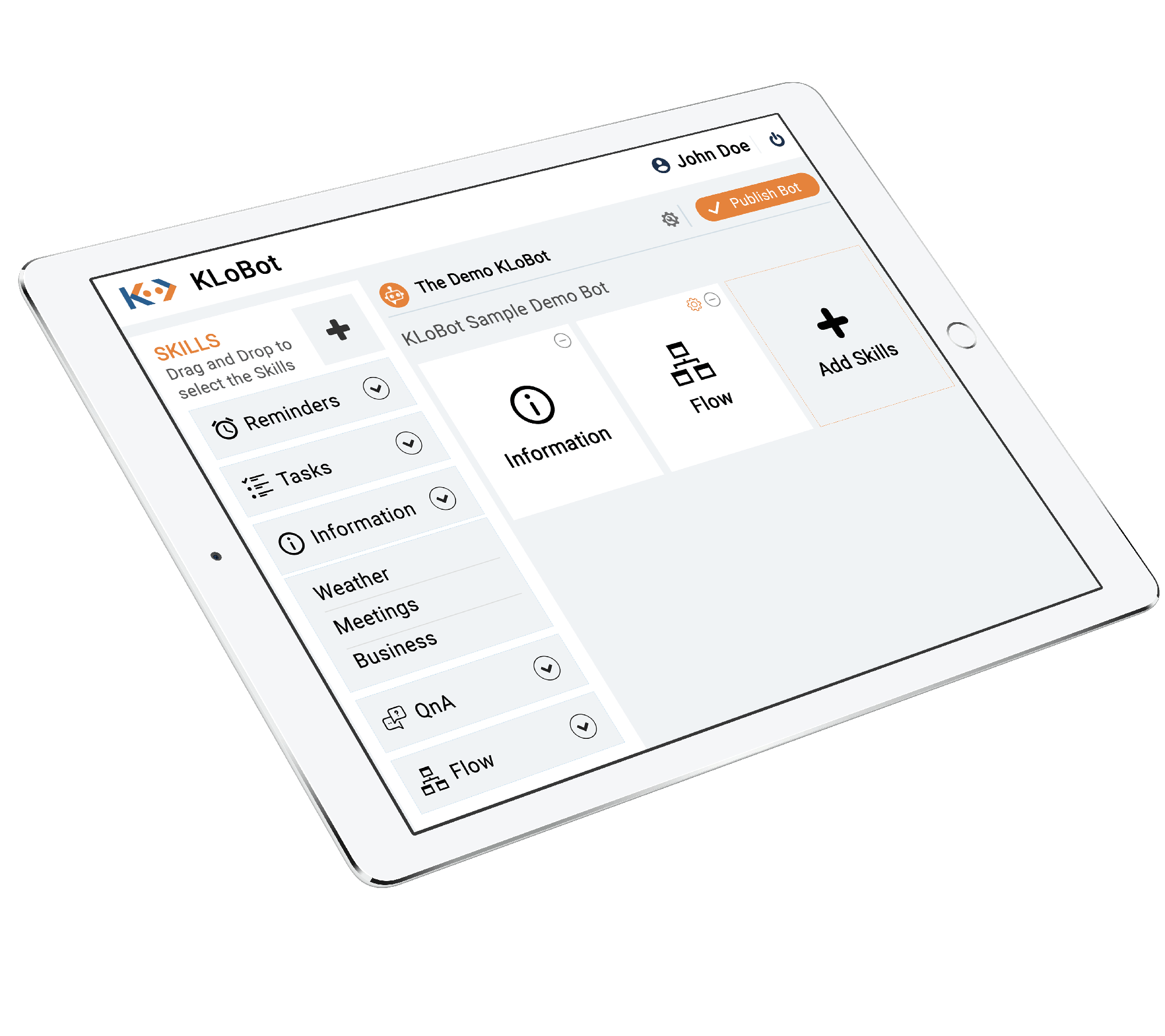 "Legal101" – A modern "intelligent" Law Firm intranet
In 2018, KLST noted a sharp increase in global law firms subscribing to our firm intranet-in-a-box solution to deploy ready-to-use mobile-first firm intranet on Microsoft 365 SharePoint Online or SharePoint on-premises within just a couple of weeks along with out-of-box integration with Elite, Aderant, NetDocuments, iManage and much other Time & Billing and DMS applications. Learn more – www.klstinc.com/klst-legal101
Contact us today to schedule a Legal101 demo for common law firm intranet use cases.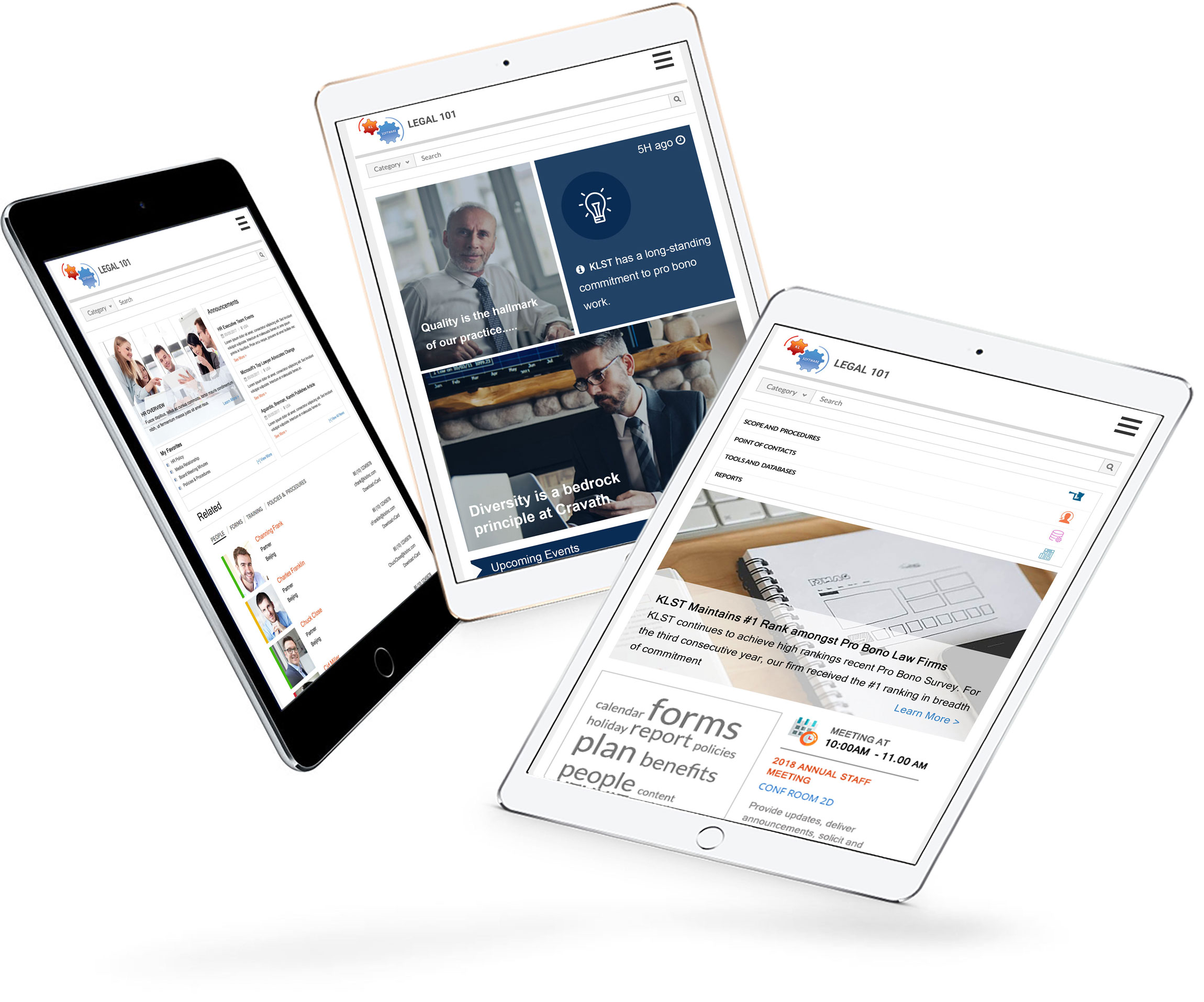 Project101 – "Program, Portfolio & Project Management" simplified
In 2018, KLST launched a new version of AI-powered Project101 Online,  designed to make the job of a Program / Project Manager easier with on-demand assistive intelligence everywhere. Project101 deploys onto your existing Microsoft 365 SharePoint Online and Microsoft Azure environment to provide easy to use Program, Portfolio & Project Management (PPM) features such as Automated Weekly Status Reports, Task/Issue/Risk Rollup views, Yammer Integration, Microsoft Project integration, Power BI reporting and many more. Project101 Outlook add-in and hybrid mobile app for iOS/Android devices make it easy for employees to access and update project information on the go, without the need for any formal training. Project101 also deploys on SharePoint on-premises and can be configured/customized to meet your organization's PPM needs. Learn more – www.klstinc.com/klst-project101
Contact us today to schedule a Project101 demo for common use cases related to your Project Management needs.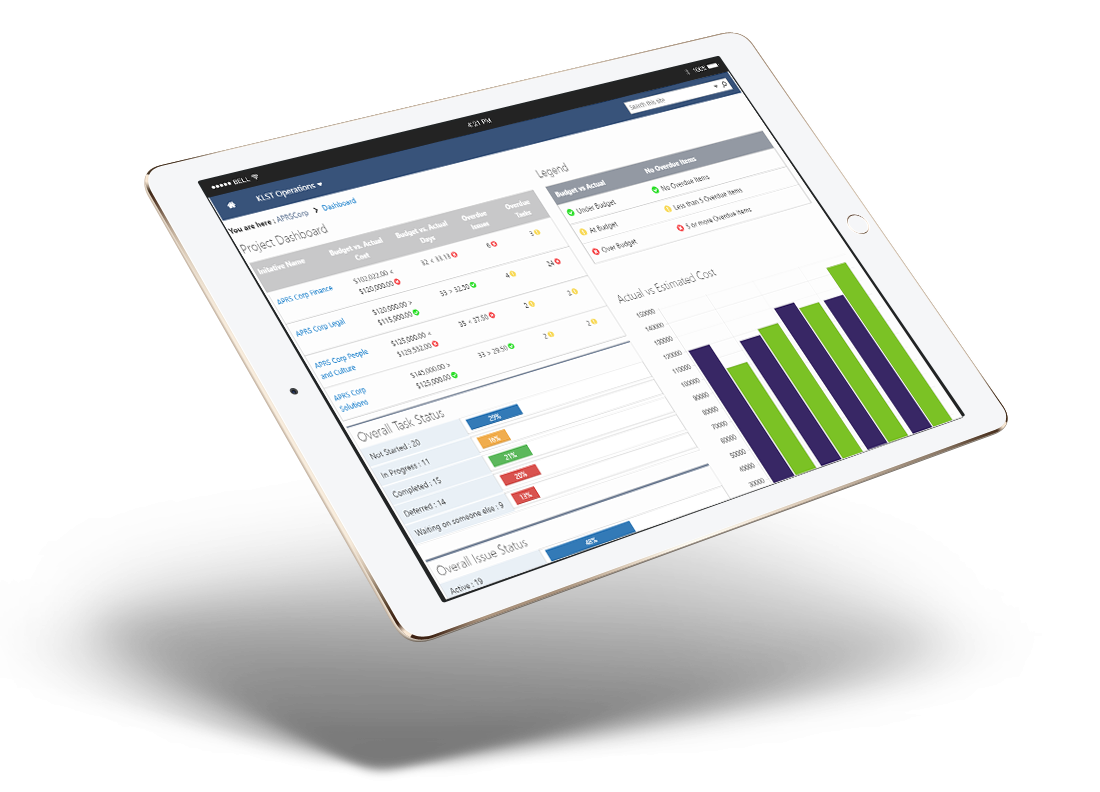 Drive Cloud Productivity and Hybrid Platform Deployments
As per Gartner – "By 2021, more than 70% of businesses will be substantially provisioned with cloud office capabilities". KLST was involved in over 65+ successful Cloud Migration and Hybrid Cloud setup projects this year, helping customers migrate specifically from SharePoint 2007/2010/2013 on-premises to SharePoint Online or upgrading to Hybrid SharePoint Server 2016+Online setup. KLST was once again awarded the coveted Microsoft GOLD Competencies in areas of "Cloud Productivity", "Cloud Platform", "Collaboration & Content" and "Application Development" during 2018. A very BIG thanks to over 20+ KLST customers who gave us positive references on key projects related to the above areas when requested by Microsoft. Learn more –  www.klstinc.com/klst-cloud.
Contact us today to schedule a presentation of KLST Cloud Migration Services.

SharePoint, Teams, OneDrive and more….
In 2018, KLST SharePoint practice successfully delivered over 100+ SharePoint projects across 3 geographies and doubling our global SharePoint practice headcount. KLST specializes in building SharePoint customizations such as remote Microsoft Azure-hosted add-ins, client-side components, and Single Page Applications (SPA) developed using SPFx, Angular 6, TypeScript, ReactJS that integrates with SharePoint via REST APIs. KLST SharePoint UX team has been busy updating the Responsive101 framework with the most up to date Microsoft recommended techniques to implement a responsive user interface on Microsoft 365 SharePoint Online without the need to create custom SharePoint master pages. Learn more – www.klstinc.com/klst-sharepoint
Contact us today to schedule a presentation of KLST SharePoint Consulting Services.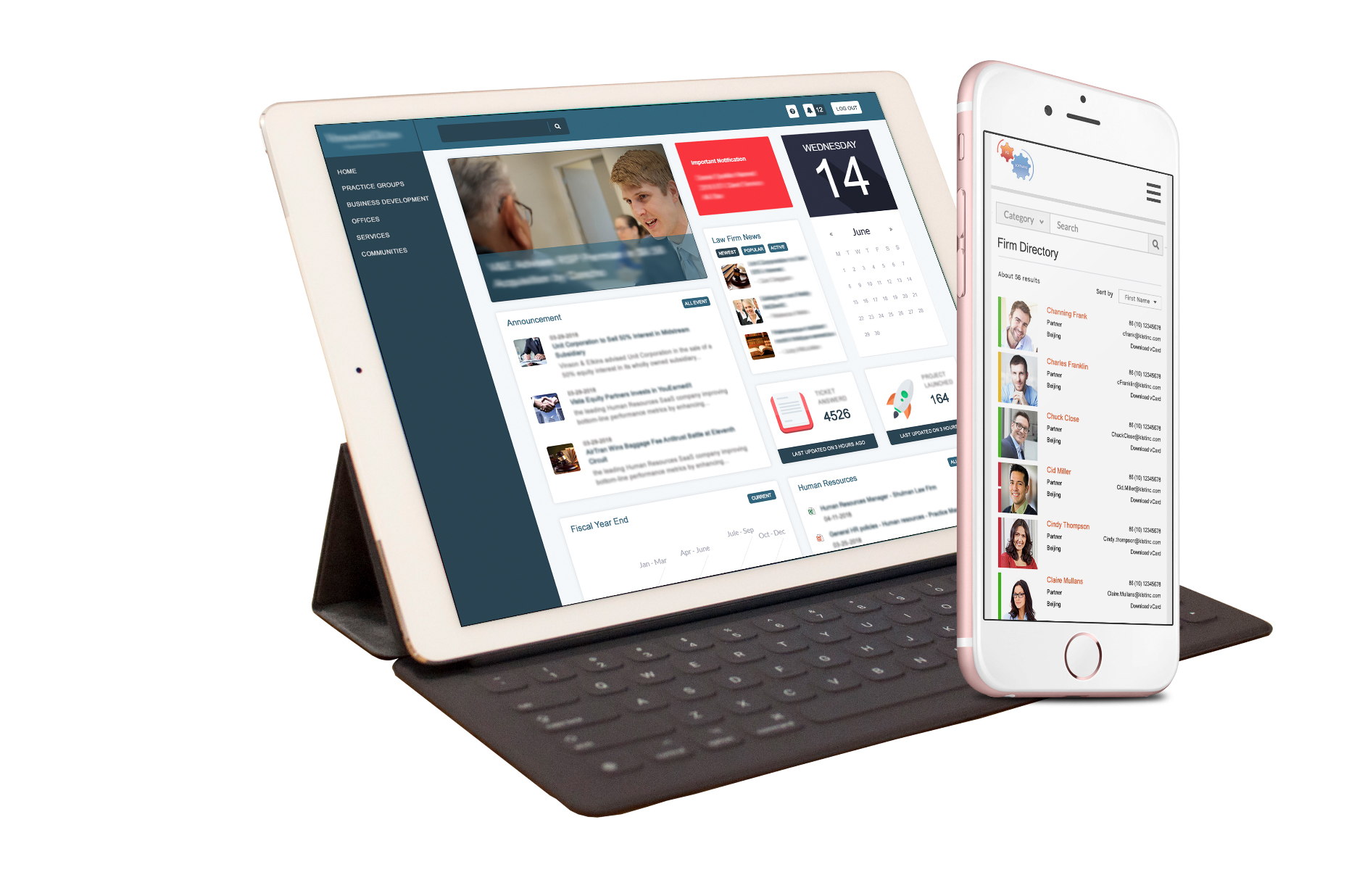 Follow our thought leadership on Social Media
KLST has a strong 9,200+ Facebook Fan following on our KLST Facebook Page. Please feel free to follow us on Twitter, Like our Facebook Page, Follow our Company on LinkedIn, or Join our LinkedIn Group to get the latest updates on KLST.