"Business process automation, or BPA, is the strategy a business uses to automate processes to contain costs. It consists of integrating applications, restructuring labor resources, and using software applications throughout the organization". Now Take a moment to think about all the things you do every day in your work and you would realize that your organizational responsibilities and accountabilities can be narrowed down to a recurring "huge" list of Tasks that you perform daily. You will also come to realize that to complete such tasks you are required to interact extensively with your peers and direct managers and may also cross-collaborate with departments or groups outside of your own. Such interactions happen via email, phone, in-person chat, online instant messaging, etc. Such frequent communication exchanges help you to get things done and/or make decisions that keep your businesses running. However, in many cases, coordinating business processes is complicated, and employees do not collaborate in the most efficient way. Also, some business processes are quite complex in the sense that they require interaction between multiple actors and systems.
While all of this out-of-band interaction takes place with the intent of completing your daily tasks, you may fail to update the appropriate Line of Business "back-end" systems that exist to help store information related to a business process. Sometimes we do not update such Line of Business systems because of all the overhead and increased work that they bring or just simply "it's too complex to use and very time consuming to update one field". Back-end systems represent a huge investment for companies, and sadly, they may be seen as overhead since they do not map to the real way that people work. In many cases, back-end systems require end-users to log on to other systems to copy and paste data. The consequence: frustrated employees and slow business productivity.
At KL Software Technologies our consultants are experienced in helping your organization implement Business Process Automation for the key business processes that are time-consuming, repetitive yet critical so that your employees can be more effective and efficient. Our solution and approach ensure ease of data entry using the power of Nintex Workflow, Nintex Forms, Nintex Mobile, and Nintex DocuSign Connector to automatically route review or approval of tasks (incl. eSignatures). Our unique approach will help you understand how to leverage your current technology investments and think about how to capture data using mobile-first forms and associate custom Nintex workflow to optimize the efficiency of your business processes.
Why Automate Business Process using SharePoint?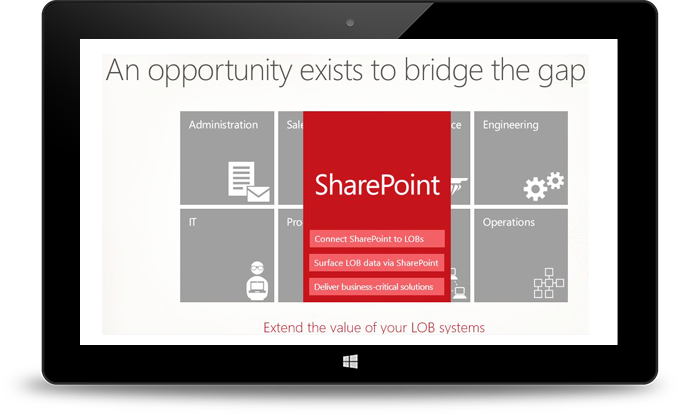 Using the power of Microsoft SharePoint, Nintex Workflow, Nintex Forms, Nintex Mobile, and Nintex DocuSign Connector for building electronic forms and new intelligent process automation solutions, organizations can automate and coordinate key business processes. Using Nintex Forms and Nintex Workflows can help bring together the power of human collaboration will the goal of improving communication and effective/efficient task management. Workflows can be configured to route specific tasks to different users and even update Line of Business systems such as Salesforce, Document Management Systems like Box, OneDrive for Business, etc., automatically. Additionally, well-designed workflows provide end-users the ability to work productively by not requiring them to log on to different Line of Business systems. Other benefits include:
Reduce Costs
Improve Employee Efficiency
Improve Customer Service
Reduce Employee Errors and Inconsistencies
Boost Employee Confidence
Improve Business Reporting
Streamline Information Management