KLST is proud to have worked with many Legal & Professional Services firms across the world to build cutting edge technology solutions that meet key business needs and compliance requirements. We provide AMLaw100 ranked Law Firms with game changing technology strategy, robust solutions especially built on Microsoft SharePoint, and operations support that helps them unlock their value levers and stay ahead in the face of unprecedented regulation, competition, and change in end-client profiles.
The Legal & Professional Services industry is experiencing unprecedented changes, with some even questioning whether it is possible for law firms to effectively serve customers, meet new ways of interacting with clients, and create innovative new business models and solutions while sustaining profitability. At the same time, technology developments, like the cloud and very low latency hardware, are contributing to the dynamism of markets. KLST has built SharePoint business solutions, applications and portals for law firms, which act as the central repository for Documents, Records, Web pages, Calendars, E-mail, WIKIS, News, Lawyer biographies, Research sources etc – any sort of content used by the firm under a single user interface. This means that lawyers no longer have to go to different platforms such as Document Management System, Research Portal, E-mail system, and so on—to get, use, and share different pieces of information. Some of key benefits of using KLST Consulting Services and Product offerings specifically designed for law firms are: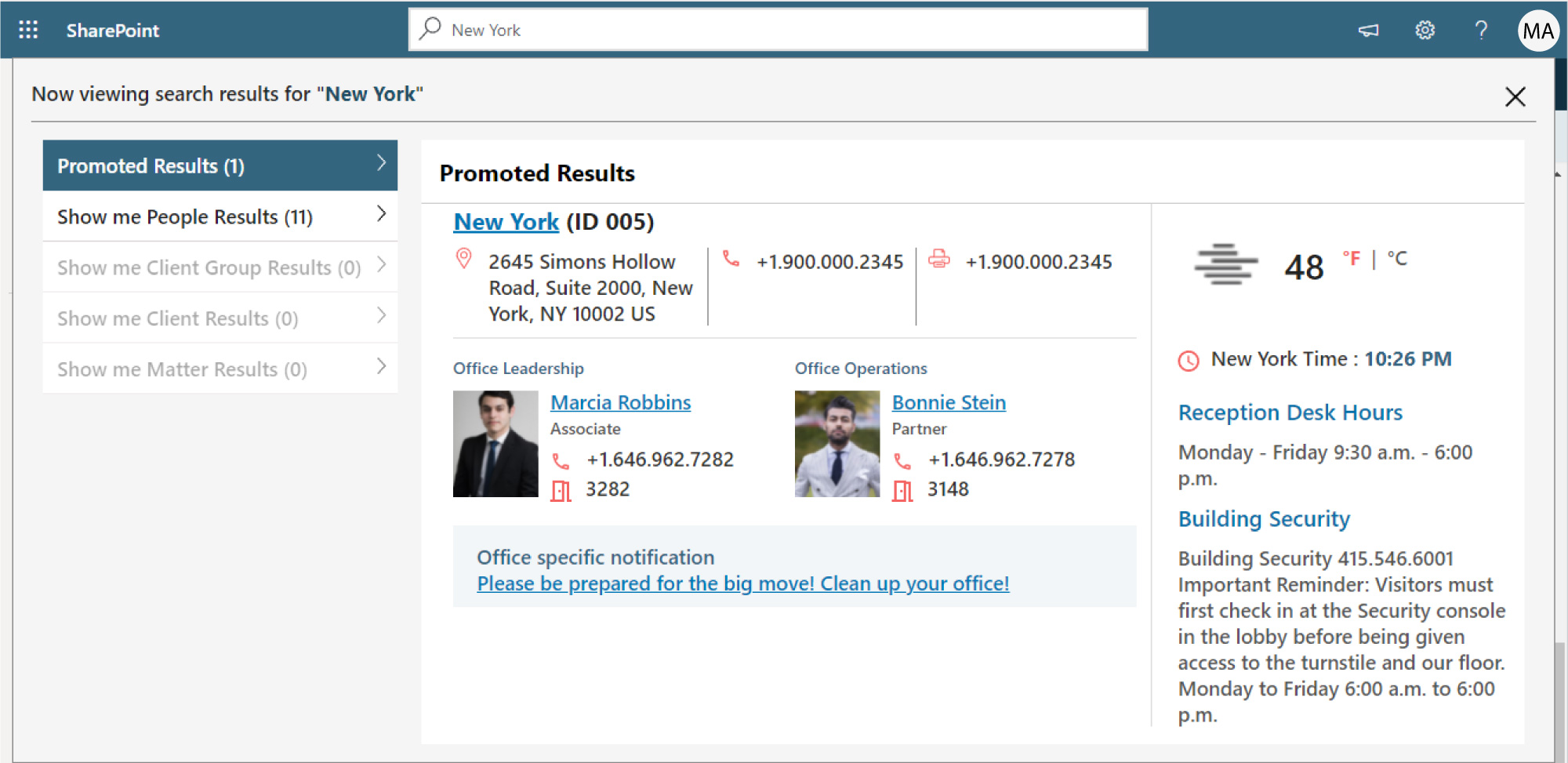 Rapidly Respond to Business Needs – To help Law Firm find immediate value for their Microsoft SharePoint implementations, KLST has developed several accelerators tailored to address the common firm workflow such as Matter Intake Workflow, Elite Data Import, Integration with Interaction CRM, Hubbard One Matter Import and Matter Centric Desktops. In addition, KLST has developed SharePoint applications to deliver a wide variety of functionality, like New Matter Intake workflow application, Matter Centric Desktop, Enterprise Search, Integrated Document / Records management, and real-time integration of Client and Matter Information stored in CRM (such as Interaction) and Time and Billing Systems (such as Elite or Aderant).
Cost Reduction – Using familiar Microsoft Technologies (such as SharePoint, .NET and CRM/xRM) reduces integration time to market and therefore the cost of the project. Furthermore, some cloud based modules allow law firms to pay for the resources used as well as reliable and scalable solutions
Improved Collaboration – Using Integrated solutions built on Microsoft SharePoint and Microsoft CRM helps increase lawyer efficiency and promotes collaboration with intuitive tools and features that give users more time to focus on their core competency. It helps reduce the cost of sales by streamlining and automating key tasks such as approvals and escalations to deliver superior services that improve customer satisfaction and retention.
Social Firm Directory – In many firms, SharePoint sites are becoming a gathering place where people create, share, and interact with information. SharePoint 2019 improves relevance based on social behaviors in several ways:

Enterprise Keywords – Firms can allow practitioners to tag documents in a free-form manner by using enterprise keywords (discussed later). As a type of metadata, enterprise keywords are used by SharePoint 2019 to affect search relevance.
Click-Through – By identifying that the practitioner clicked a link in the last similar search, that link is more likely to be the best one this time.
Query Suggestions – SharePoint 2019 provides search suggestions based on other peoples' queries that have returned similar results.
Social distance – A direct colleague will appear in a search before someone removed by three degrees.
SharePoint Office Integration / Automation – Open XML enables assembling multiple pieces of information from different line of business systems (like CRM or Time & Billing systems)into a single document stored in SharePoint. Similarly, any automated process that understands XML can pull data from line of business systems and from the document stored in SharePoint for use elsewhere.