Ragav Jagannathan
President & Group CEO of KL Software Technologies
Founder of KLoBot Inc
SharePoint Subject Matter Expert (Microsoft & OpenText certified)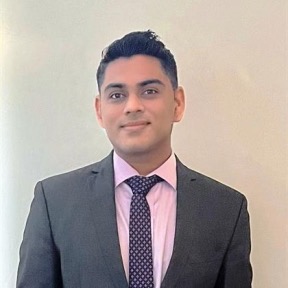 Ragav is the Founder & CEO of KL Software Technologies Inc. (www.klstinc.com), a leading Global Systems Integrator working closely with 17 of the AmLaw 100 firms. He is also the Founder of KLoBot Inc, an Artificial Intelligence focused software company that sells DIY Chatbot Builder product named KLoBot (www.klobot.ai).
Ragav has 24+ years of experience in IT with the last 7+ years' experience exclusively with Artificial Intelligence-related technologies such as building enterprise voice agents using Amazon Alexa, Microsoft Cortana, and Apple Siri. As a globally recognized SharePoint and AI SME, he has been involved with over 100+ Artificial Intelligence-related projects for Fortune100 and ASX100 companies around the globe.
Ragav holds over 18 Microsoft Certifications and has been a featured Microsoft Speaker at various Roadshows, Partner Events, and Technical Conferences across APAC and AMERICAS. He has published several whitepapers on SharePoint Governance, Compliance, and Best Practices and has been instrumental in deploying SharePoint, CRM, and Business Intelligence Solutions at Fortune 100 clients in the USA, UK, Asia, and APAC region.
Ragav consults as a Business Solutions Architect providing strategic advice on adopting SharePoint for effective business use and also acting as a trusted advisor to key clients, especially around Enterprise Content Management and Enterprise Search using SharePoint and other ECM platforms such as OpenText. He brings International domain expertise in SharePoint Governance, SharePoint Global Farm rollout, Expertise in Integrated Enterprise Content Management Solutions (such as OpenText Application Governance and Archiving for SharePoint), Enterprise Architecture, and Multi-million Program Management.
Ragav has around 1400 followers on Twitter @ragavj and has received over 60+ recommendations from clients/partners/colleagues on LinkedIn – www.linkedin.com/in/ragav.
Some of his other key expertise areas include:
Enterprise Architecture – TOGAF, ZACHMAN
Enterprise Patterns & Practices (SPARX Enterprise Architect)
Service-Oriented Architecture
Rational Unified Process / RUP
Microsoft Solutions Framework / MSF
Unified Modelling Language / UML
Microsoft .NET 2.0 / 3.0 / 3.5 / 4.0
Microsoft SharePoint Server 2001 / 2003 / 2007 / 2010 / 2013
SharePoint 2010/2013 Object Model Expert
IBM Lotus Notes / WebSphere to SharePoint Migration
Microsoft CRM 4.0 / xRM
Microsoft C#, ASP.NET AJAX, JQuery & JavaScript
MS Team Foundation Server
XML, XSLT, XPATH, XQUERY
Microsoft SQL Server 2008 / 2012
Microsoft SSRS, SSIS, and SSAS
Infrastructure – Exchange 2010, Notes 8.x, Groupwise, VMWare GSX & ESX, Veritas Net Backup 4.5-5.x
Legal Systems – Interwoven / iManage, EMC Documentum eRoom, LexisNexis, Thompson Elite, XMLaw
ERP Systems – SAP, Siebel (SharePoint Integration), Microsoft Dynamics
3rd Party / Partner Tools – XMLaw "One View", Tzunami "Deployer & Designer", Quest / Proposition "Notes Migrator", Binary Tree "CMT Inspector", Telerik RAD Controls, Dundas Chart Controls, K2 BlackPearl