According to Wikipedia.org, "Enterprise search is the practice of making content from multiple enterprise-type sources, such as databases and intranets, searchable to a defined audience. Enterprise search can be contrasted with web search, which applies search technology to documents on the open web, and desktop search, which applies search technology to the content on a single computer. Enterprise search systems index data and documents from a variety of sources such as file systems, intranets, document management systems, e-mail, and databases".
At KL Software Technologies our consultants are experienced in helping your organization implement Enterprise Search solution built on Microsoft SharePoint 2019. Our solution and approach allow our consultants to understand your key organizational objectives, data sets, and business processes that rely on search, conduct a detailed review of your current Enterprise Search Infrastructure, outline a set of recommendations to improve usage and adoption of Enterprise Search and help with the implementation of Enterprise Search Strategy on Microsoft SharePoint.
Why use Microsoft SharePoint 2019 for Enterprise Search?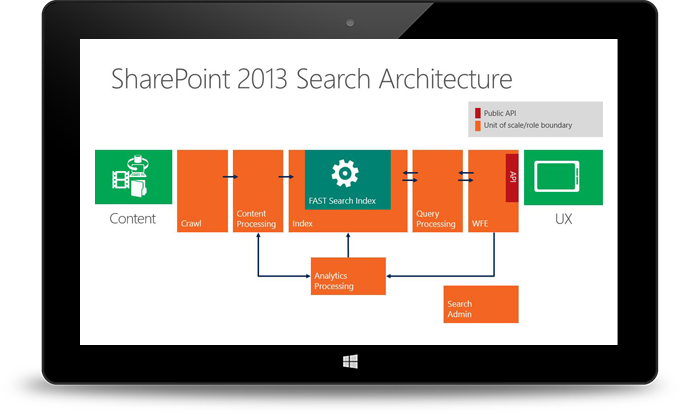 With SharePoint 2019, the enterprise search capabilities are dramatically different and very exciting. Search has a new face, a new development model, and some remarkable built-in features. While earlier versions of SharePoint facilitated content search via content web query, it had its limitation when the searches were out of Site collections. Now SharePoint 2019 can be used to index content from a wide variety of sources (websites, file shares, exchange folders, lotus notes, etc.) using third party connectors. SharePoint 2019 builds a single repository of the index which allows users to provide a single enterprise search center experience and avoid the need for going to different applications to search for the same type of information. Other benefits include:
Clean, fast, and easy to use.
Makes creating search-based applications simpler than ever.
Straightforward to install, administer, and scale.
Provides very powerful high-end search features.