The year 2016 saw organizations worldwide lay the foundation for a people-centric digital workplace, focused on driving collaborative projects that bring employees together, intelligent devices that allow employees to visualize real-time business data to make decisions on the go, contextual feeds to keep employees current and Fluid Mobility experiences for augmented conversations and adaptive team workspaces. In 2016, the mobile-first experience became a "must-have" for organizations looking to provide optimal digital experience to its rapidly growing Millennial workforce.
As we say goodbye to the year 2016 and welcome year 2017, I wanted to take a moment to highlight some of KL Software Technologies (KLST) software+services that is helping our clients keep their staff focused and informed while promoting Friction Free Creativity.
"Every Employee is a Digital Employee" – Gartner
To help organizations implement a people-centric workplace focused on collaboration, contextual adaptive conversations, and ubiquitous access to business data on-the-go, KLST launched ConnectORG 3.0, an enterprise Social and Gamification platform built on SharePoint and integrated with Yammer, OneDrive for Business, and Skype for Business. ConnectORG allows employees to instantly connect with each other, share thoughts & ideas, follow conversations, receive notifications, contribute on-the-go, and get recognized via badges. ConnectORG also removes the confusion in people's minds around when to use Yammer vs. Skype vs. OneDrive, providing a seamless mobile-first experience as a SharePoint app or as native iOS/Android/Windows mobile app.
Contact us today or visit www.klstinc.com/connectorg to learn more about ConnectORG.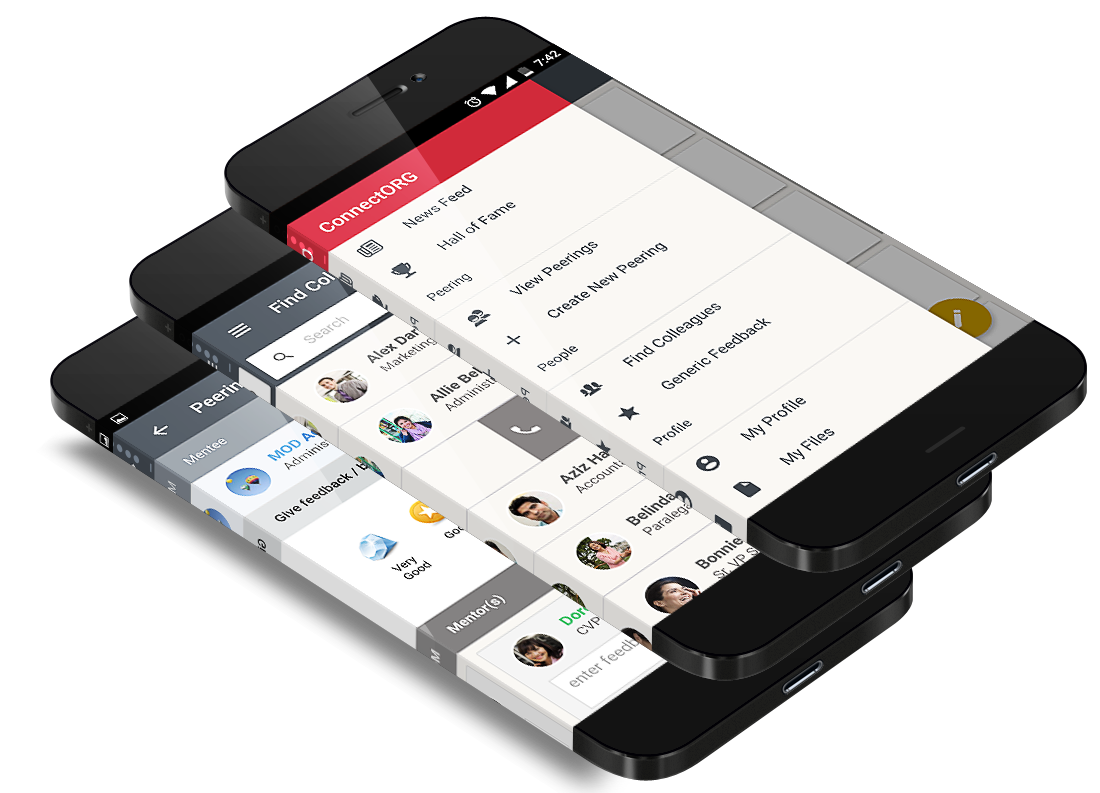 Program, Portfolio & Project Management Simplified
To help organizations implement a mobile-first, simple, intuitive, easy to use, Microsoft 365 ready Program, Portfolio & Project Management (PPM) platform, KLST launched Project101 Online, designed to make the job of a Program / Project Manager easier with on-demand assistive intelligence everywhere. Project101 outlook add-on and native mobile apps for iOS/Android/Windows makes it easy for employees to access and update project information, without the need for any formal training. Project101 can be set up on SharePoint 2013/2016 on-premises and configured to meet your organization's PPM needs.
Contact us today or visit www.klstinc.com/project101 to learn more about Project101.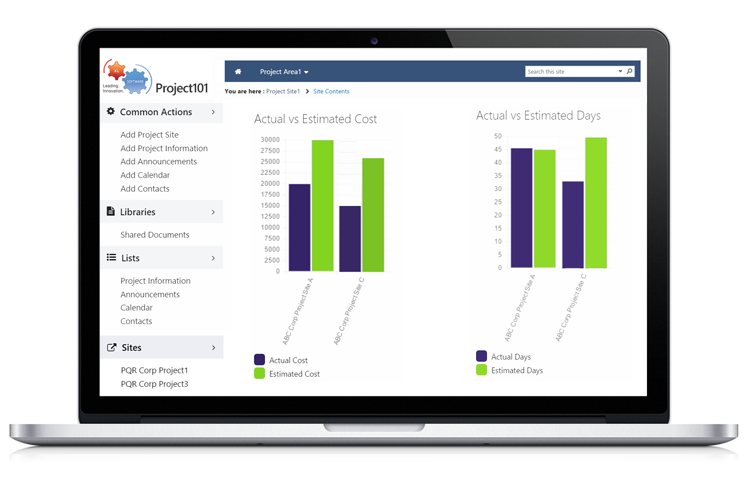 "Hybrid apps are the Future" – Gartner
Gartner believes that most organizations in 2017 will shift towards a single mobile app development platform that provides native apps for all the three major operating systems, namely iOS, Android, and Windows. In 2016, the KLST Mobility practice developed a number of hybrid mobile apps for our mid-market and enterprise clients using Angular 2 and Ionic 2 framework. KLST also saw an increased uptick in customers wanting to build hybrid mobile apps using the Microsoft Xamarin framework.
Contact us today or visit www.klstinc.com/klst-mobility-consulting-services to learn more about KLST Mobility service offerings.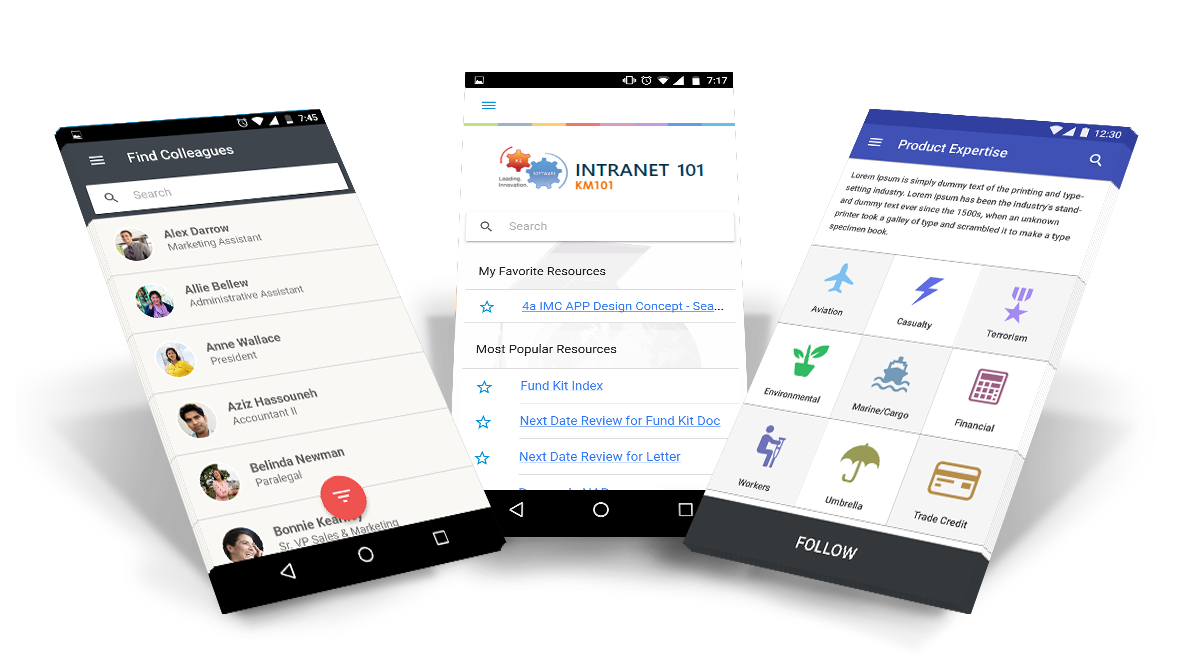 Drive Fluid Mobility Experience
Driven by organization's need to provide their employees with mobile-first experiences via adaptive team workspaces augmented with contextual conversations, KLST released new versions of its popular SharePoint Productivity apps built for both Microsoft 365 SharePoint Online and SharePoint on-premises customers:
Contact us today or visit https://klstinc.com/klst-solutions to learn more about KLST SharePoint solutions.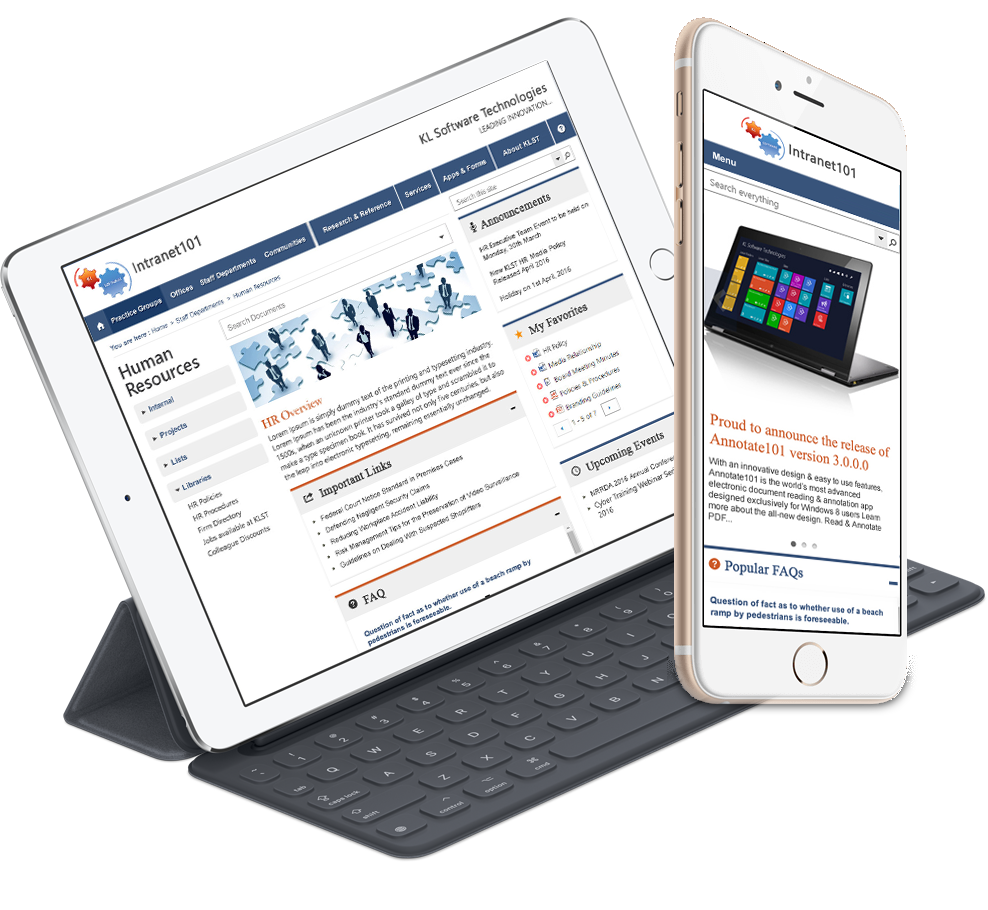 SharePoint Server 2016 – a cloud-oriented face-lift to SharePoint 2013
In 2016 Microsoft released SharePoint Server 2016 and KLST SharePoint practice has been busy helping a number of mid-market and enterprise clients migrate from SharePoint 2010/2013 on-premises to SharePoint 2016 and/or Microsoft 365 SharePoint Online. KLST SharePoint practice team members specialize in building SharePoint customizations such as remote Microsoft Azure-hosted add-ins and client-side components developed using CSOM, Angular 2, TypeScript, ReactJS that integrates with SharePoint via REST APIs. KLST SharePoint UX team has been busy updating our Responsive101 framework with Microsoft recommended techniques to implement a responsive user interface on Microsoft 365 SharePoint Online without the need to create custom SharePoint master pages.
Contact us today or visit www.klstinc.com/klst-microsoft-sharepoint-klst-responsive101-web-design-framework to learn more about KLST Responsive101 framework.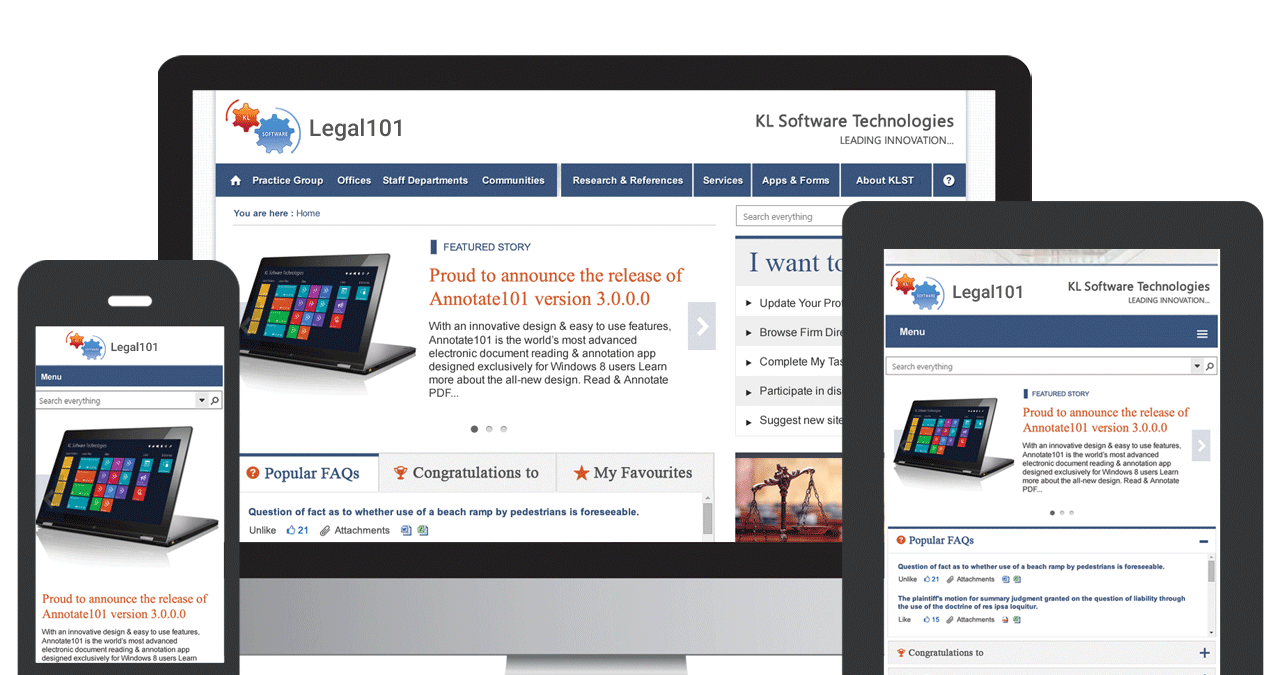 Follow our thought leadership on Social Media