KLST 2013 Newsletter – Rag​av's TOP 13 for 2017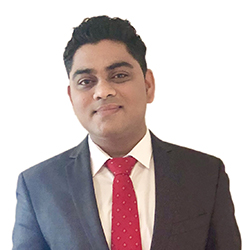 The year 2013 bought a lot of changes to the world of technology, along with some solid innovations that ingrained the digital lifestyle deeper into the fabric of both corporate and consumer societies, and  KL Software Technologies (KLST) is thrilled to be on the leading edge of it. With new Innovations happening every day and apps for wearable computing devices, creativity, ingenuity, and opportunity are seemingly at an all-time high at KLST. As the year 2017  winds down, I wanted to take a moment to reflect on the
highlights of 2017.
1) Wearable Computing Phenomena "Google Glass"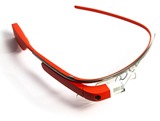 Google Glass is about to change the way we access electronic information by removing "tech from the situation" and providing information on the go, anywhere, anytime using just voice commands. Glass can notify you of incoming emails or tweets and you can write notes and send them wherever you want to. KLST is busy working on a Glass app "codename Xplor" that will revolutionize travel. Contact us to learn more about our upcoming Glass app or if you need help with design and development for your next game-changer app for Google Glass.
2) Windows Apps – "Annotate101"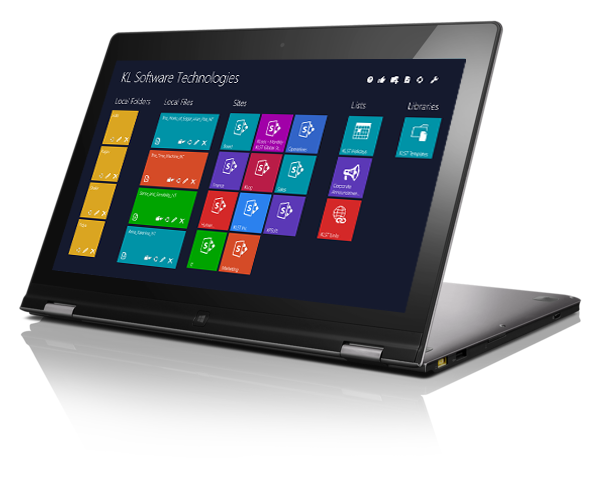 Annotate101 App developed by KLST started with a desire to simplify the experience of reading and annotating documents on Microsoft Surface and make it better. To make it even simpler to open documents from local drive or from SharePoint, more useful, easier, more interactive, and more enjoyable — but still feel instantly familiar with the Windows look and feel. The design of Annotate101 is beautiful because it's all of those things. And it's the start of a new chapter of next-generation apps designed for the Windows RT platform. Visit  Annotate101 Site to learn more or download the app now from  Windows Store.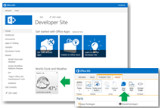 SharePoint 2013 Apps are self-contained pieces of functionality that can extend the capabilities of your SharePoint 2013 portal. Users discover and download apps from the  Office Store or from your organization's private App Catalog and install them on their SharePoint sites. KLST has built a number of SharePoint 2013 Apps for our customers such as "SharePoint Salesforce.com Integration App to import Salesforce Opportunities and Contacts", "SharePoint Timesheet Management app" or "SharePoint Social Firm Directory App". We are also busy finalizing our very own SharePoint 2013 app to be released to the Office Store "codename docX" that will provide users with commonly used Document actions, currently missing in SharePoint 2013.
4) Microsoft Surface 2 Pro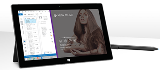 Surface 2 Pro was launched by Microsoft along with their new operating system Windows. For Windows fans, this was a giant leap of faith combining the power of PCs with up to 8 GB RAM and 512 GB HDD in small handheld Tablets, which could be used for both reading and editing Office Documents. KLST realized the huge market opportunity of this release and announced the build of a key "Surface" app called Annotate101 that revolutionizes the way users connect to SharePoint and read, annotate & edit both Office and PDF documents on Microsoft Surface Pro 2 and other Windows Tablets. Get Annotate101 from Windows Store today.
5) Responsive Web Design Revolution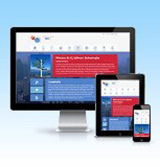 Mobile users are demanding corporate websites to be optimized for viewing on a mobile devices – easy reading and navigation with a minimum of resizing, panning, and scrolling. KLST is proud to announce the release of its fully responsive corporate website www.klstinc.com that renders beautifully on your mobile device. KLST has developed its own SharePoint 2013 based RWD Framework called "Responsive101" built on the Twitter Bootstrap 3.0.0. Responsive101 Framework enables rapid prototyping and implementation of Responsive websites built on SharePoint 2013 and readily deployable on-premises or Microsoft Office365 (we recommend this option as it's one of the most cost-effective ways to host an enterprise-scale website built on Microsoft SharePoint 2013 Web Content Management platform). Contact us to learn how we can rapidly build your new responsive website on Microsoft SharePoint 2013.
6) Microsoft 365 and SharePoint Online gains momentum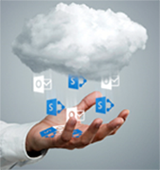 KLST has helped many customers across the USA, Australia, and EMEA to move from hosted/on-premises SharePoint to Microsoft 365 SharePoint Online. KLST has developed a proven SharePoint Online Migration approach that can help your organization manage on-premises/hosted SharePoint migration to Microsoft 365 SharePoint Online. Our deep expertise with HTML5/CSS3 coupled with deep technical strength in JQuery/JavaScript and REST services ensures that we can deliver any complex integrated customizations in restricted development environments like Microsoft 365. Some of the recent customizations include "A Corporate Facebook-style Firm Directory integrated with PeopleSoft backend, readily deployed on SharePoint Online" OR "An Integrated Knowledge Management Repository that presents relevant content to call center staff from both internal and external sources based on intelligent voice/text input, deployed on SharePoint Online and Microsoft CRM Online"
7) Global "Double-Digit" Growth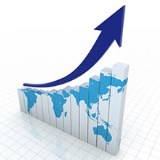 Our revenues and employee headcount continued to grow in 2013 as we doubled our employee headcount in all three geographies (USA, India, and Australia). Our Innovative recruitment program allows employees to be based anywhere in the world (within one of our operational geographic locations) and working the hours that best fit our client's geographic time zone. We continue to attract the best talent from leading global IT Consulting companies due to our flexible work models, industry above average compensation, and cutting-edge technology focus. Visit KLST Careers to browse current job openings at KLST USA, Australia, and India.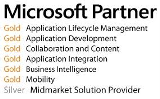 Our partnership with Microsoft continued to strengthen and grow with KLST achieving over SIX Silver Competencies in the Microsoft Partner Program, including SILVER competencies in Portal and Collaboration & Mobility Competencies. We are also very excited to announce that we are the only a couple of months away from achieving GOLD competency status in a number of existing competencies, including Portals and Collaboration (SharePoint 2010 / 2013) and Independent Software Vendor Competencies.
9) Microsoft SharePoint Conference 2014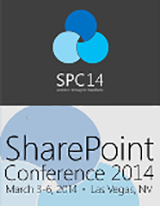 Where better to launch the all-new updates to Microsoft SharePoint than the SharePoint Conference 2014 in Las Vegas? KL Software Technologies is proud to announce that it will send several employees from India, the USA, and Australia to learn more about new updates to SharePoint and take advantage of the latest features around Security, Content Management, and Mobility Support. We were also exhilarated by the reception for our SharePoint business solutions like Board101, Case101, or Annotate101 that can connect to your SharePoint site and help take corporate documents offline for reading/annotating at a later date. Feel free to Email us to learn about a free trial of our innovative solutions.
10) Global Strategic Alliances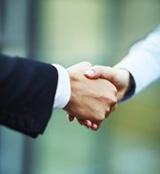 KLST key strategic partnerships continued to strengthen and grow via establishment of key global Technical alliances with ANSOR Software, Kraft & Kennedy, PDFTron Systems, Wijmo and Door3. KLST legal & professional services vertical expertise continued to strengthen with both our offshore and offshore technical team now proficient in customizing and deploying solutions for AMLaw100 firms as well as proven expertise integrating with common LoB systems such as Elite, Interaction, Aderant, Lexis Nexis and Hubbard One line of business solutions.
11) MVP Led Consulting Services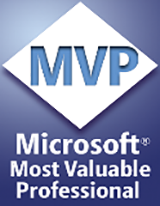 Our Global Consulting Services Group has also expanded its competencies to include the latest in SharePoint App Development (using tools such as NAPA), Mobile App Development (for Windows, Google Glass, and iOS platforms), and Web Application Development using JQuery and HTML5, resulting in the delivery of rich visual experiences for clients across PC, MAC and Mobile Devices (such as Apple iPad or Microsoft Surface tablets). We hired the best talent pool comprising of Microsoft Valuable Professionals (MVPs) to manage all projects and ensuring adherence to development best practices.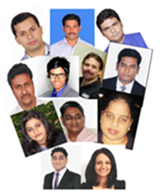 The Life Blood of KLST – Our employees are natural leaders and innovators which is the reason why KLST has now positioned itself as a true innovator of wearable computing and collaboration apps that work the same way across cross platforms. Our clients have continued to give us an Overall Satisfaction Rating of 10 out of 10, thanks to the superior technical leadership, hard work, and over-and-above commitment of our global team members. Visit About KLST to understand our work culture and values.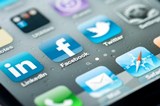 We created a fair bit of buzz in the Social Media space this year thanks to some great work done by KLST USA employee Vidya Sriram. We have a number of Followers on Twitter (@klstinc), an impressive number of 10,000+ Facebook Likes / Fans on the official 
KLST Facebook Page and an ever-growing list of Followers on the KLST LinkedIn Company Page. Our official Annotate101 app Facebook Page also continues to attract Facebook fans with over 5000+ Likes within just 2 weeks of launch. Please feel free to follow us on Twitter, Like our Facebook Page, Follow our Company on LinkedIn, or Join our LinkedIn Group.