BOOST WORKPLACE PRODUCTIVITY WITH AI IN 2020
2019 saw a seismic shift in the global digital landscape accelerated by the rapid adoption of conversation AI by enterprises. According to Gartner, by 2020, about 30% of all searches will be done without a screen and by 2023, 40% of professional workers will orchestrate their business application experiences and capabilities like they do their music streaming services.
At KLST, we witnessed a rapid growth in our AI and Cloud practices in 2019, fueled primarily by customer demand for integrating conversational AI into their workplace and migrating key workloads to the Cloud. We also launched innovative AI-powered products and added new consulting services that accelerate digital transformation. We also launched our first Artificial Intelligence Innovation Lab in Newark, New Jersey, USA.
2019 was truly one of the best years in KLST history as we significantly exceeded our annual revenue goals, achieved double-digit headcount, onboarded 14 new enterprise clients, and scored 100% on client satisfaction surveys. As we step into this new decade, I wanted to highlight some of our key AI-powered innovations such as KLoBot, netDocShare, and new consulting services capabilities in 2020.
Lastly, I would like to thank each one of you for making KL Software Technologies your trusted service provider, vendor, partner, and employer in the year 2019.
KLoBot

– The future of Chatbots and Virtual Assistants is here
KLoBot is a DIY voice+text Chatbot & Virtual Assistant builder platform that can be used to build, configure, and deploy 'no-code' chatbots within minutes. KLoBot platform is robust, secure, and incredibly intelligent designed for business users to create chatbots and deploy easily on your favorite channels along with pre-built connectors for SharePoint, Service Now, NetDocuments, iManage, Twilio, and many more!
Where are you with integrating conversational AI into your workplace? Watch how our customers are using KLoBot and schedule a demo with us today! Learn more – www.klobot.ai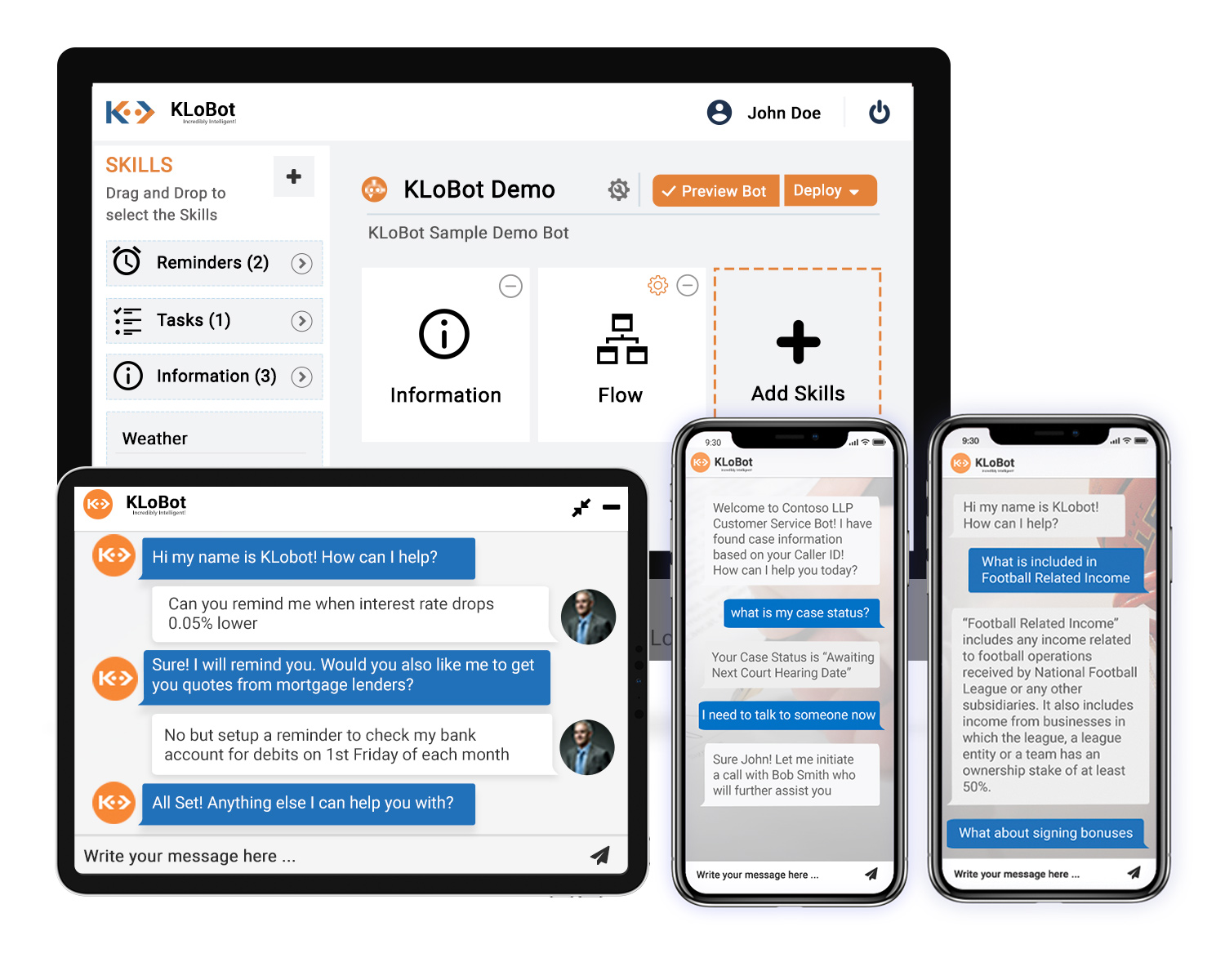 netDocShare

– View NetDocuments content securely in any web app
netDocShare is an innovative solution that allows view & edit of NetDocuments content within SharePoint or your favorite web application. netDocShare supports viewing and editing NetDocuments content stored in Cabinets, Workspace, Folders, ShareSpaces, NDThread, or CollabSpaces. netDocShare is currently being used across several AMLAW firms and Legal departments worldwide.
Where are you with showing your DMS content in SharePoint or relevant web apps? Watch how our customers are using netDocShare and schedule a demo with us today! Learn more – www.netdocshare.com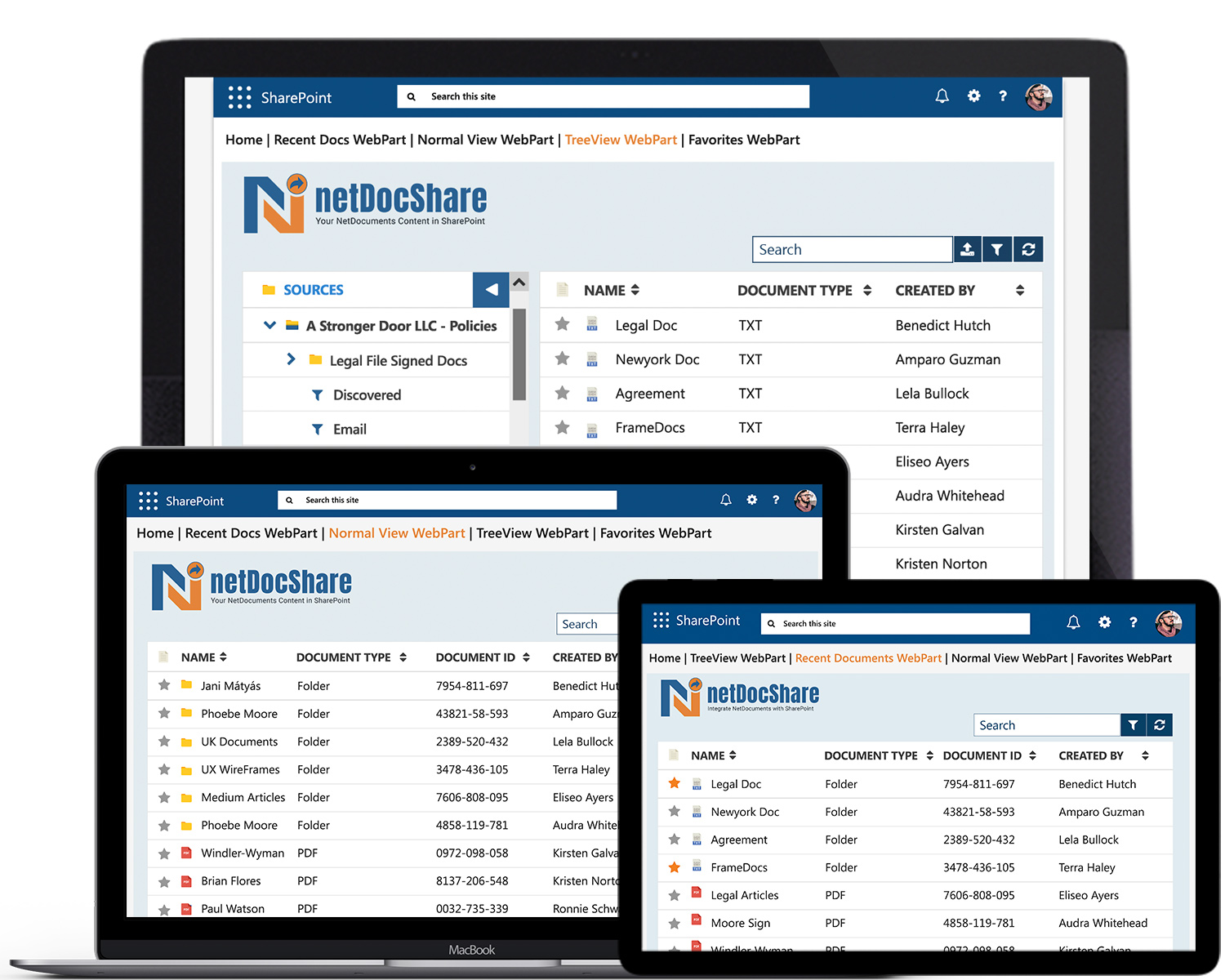 Legal101

– A modern 'intelligent' Law Firm intranet
Legal101 is currently being used by several small to mid-sized law firms worldwide as their Firm Intranet. With Legal101 firms can deploy a fully responsive mobile-first intranet portal within a couple of weeks that accelerates employee productivity and draws more value from their investment in SharePoint & Office365.
Schedule a demo with us today to understand how firms are modernizing their workplace with Legal101. Learn more – klstinc.com/klst-legal101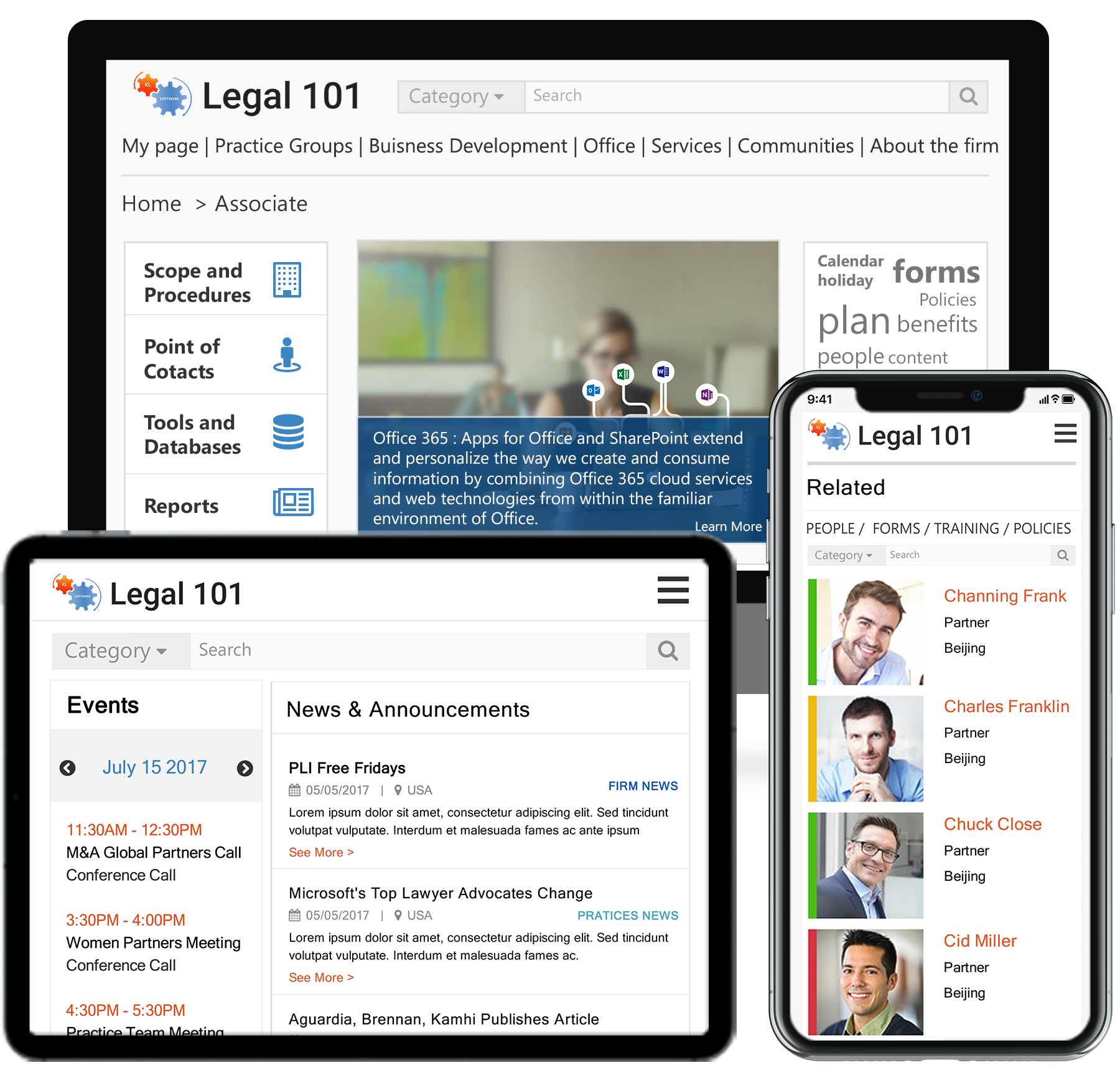 KLST Customer-Centric Services

– Accelerate Digital Transformation
At the end of 2019, we completed 16+ years of customer excellence developing
enterprise portals and web applications on Microsoft .NET, SharePoint and Salesforce platform
integrated with SuccessFactors, SAP, NetDocuments, iManage, Elite, Aderant, Handshake, Interaction, LexisNexis, Kony, Symphony, and many more.
We completed 107+ enterprise systems integration projects for over 33 customers worldwide in 2019.
Schedule a demo with us today to understand how we can help your firm accelerate digital transformation using our award-winning consulting services capabilities. Learn more – www.klstinc.com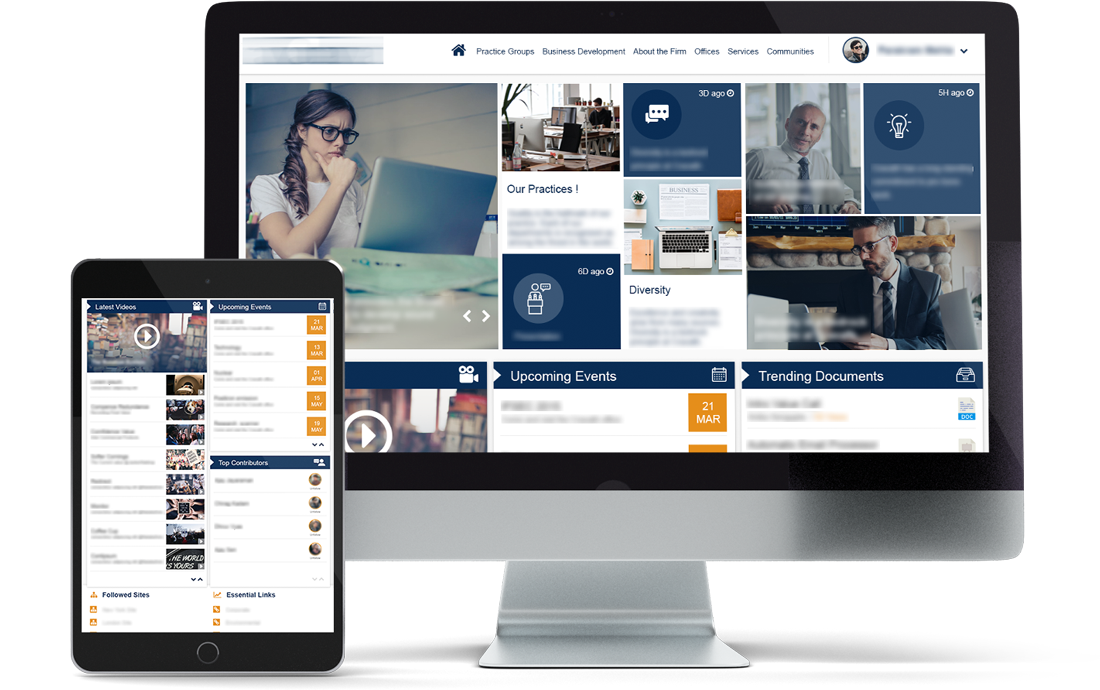 A year of creating successful customer engagements
List of events we sponsored in 2019:
Legalweek 2019: New York, NY USA
ILTACON 2019: Orlando, FL USA
ndElevate2019: Salt Lake City, Utah USA
ARK Group's KM in Legal Profession: New York, NY USA
Elevate EMEA: London, UK
AI Summit: New York, NY USA