Project101 - Technology at work for managing Strategic Projects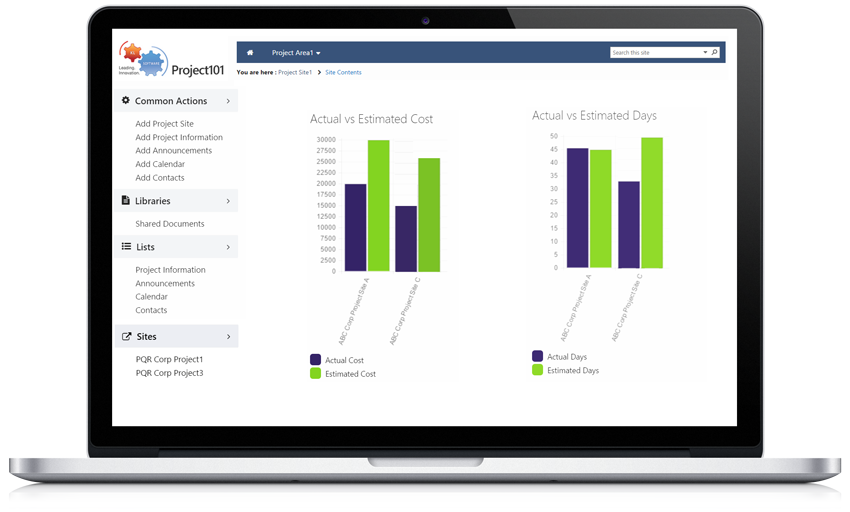 Automatically assign tasks to team members on strategic projects / initiatives and assign due dates and send email alerts as the task becomes overdue. This eliminates the need for email/phone based status enquiries that can consume Administrative cycles.
Track Unassigned Tasks, Overdue Tasks, Completed Tasks and Tasks awaiting information from someone else
Task Alerts both on-screen and via emails for overdue tasks
Supports Reassigning of Tasks to someone else
Ability to track tasks progress and setting up immediate alerts/reminders assists team members to manage their priorities
Manage Project Tasks via Outlook 2007 / 2010
Associate Issues and related tasks to measure dependencies & risk of completion
PROJECT PLAN SYNCHRONIZATION
Use Project dashboards to help gain insights and make better decisions
Find useful reports like Monthly Status Rports and Weekly Status Reports in Status Report Dashboard
Effectively plan and manage tasks with the help of overall task status view
PORTFOLIO REPORTING
Deliver projects successfully by efficiently managing the details of project planning, scheduling, and execution
Measure the strategic contribution of competing requests to determine alignments and streamline project initiation.