How to Combine the best of SharePoint Intranet and Microsoft Teams to empower Attorneys?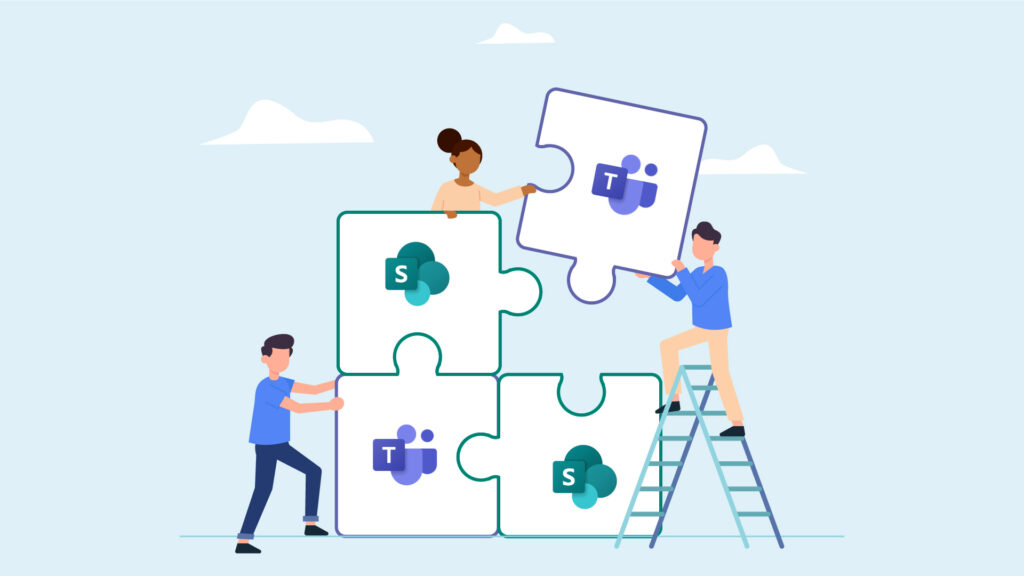 Why do law firms need an intranet?
Even though video conferencing tools, messengers, forums, chats are daily modes of communication among attorneys, there is still an essential role of intranets.
By 2023 the global enterprise collaboration market is forecasted to reach nearly $59.86 billion at a CAGR of 11.6% with intranet among highly adopted collaboration tools.1
Modern intranets have a unique capability of combining collaboration channels with events in the same digital environment. The corporate intranet further empowers attorneys with uniform workflow, simple sharing, and seamless internal and external collaboration.
SharePoint Intranet - one of the highly deployed collaboration solution
Among the several other intranet solutions available in the market, why should a law firm consider building an intranet on SharePoint?
SharePoint is a mobile and intelligent intranet for law firms to centralize access to law firm data and effectively manage internal communications as well as applications. Since the early 2000s, the SharePoint intranet platform remains the preferred portal for organizations and has evolved into an intelligent corporate intranet.
For almost 20 years, SharePoint continues to be one of the most used collaboration solutions. More than 2 lakh organizations and around 190 million people have SharePoint for team sites, intranets, and content management. Depending on the requirement and needed features, a legal firm can select an appropriate option to implement a SharePoint intranet.
Deployment options of SharePoint intranet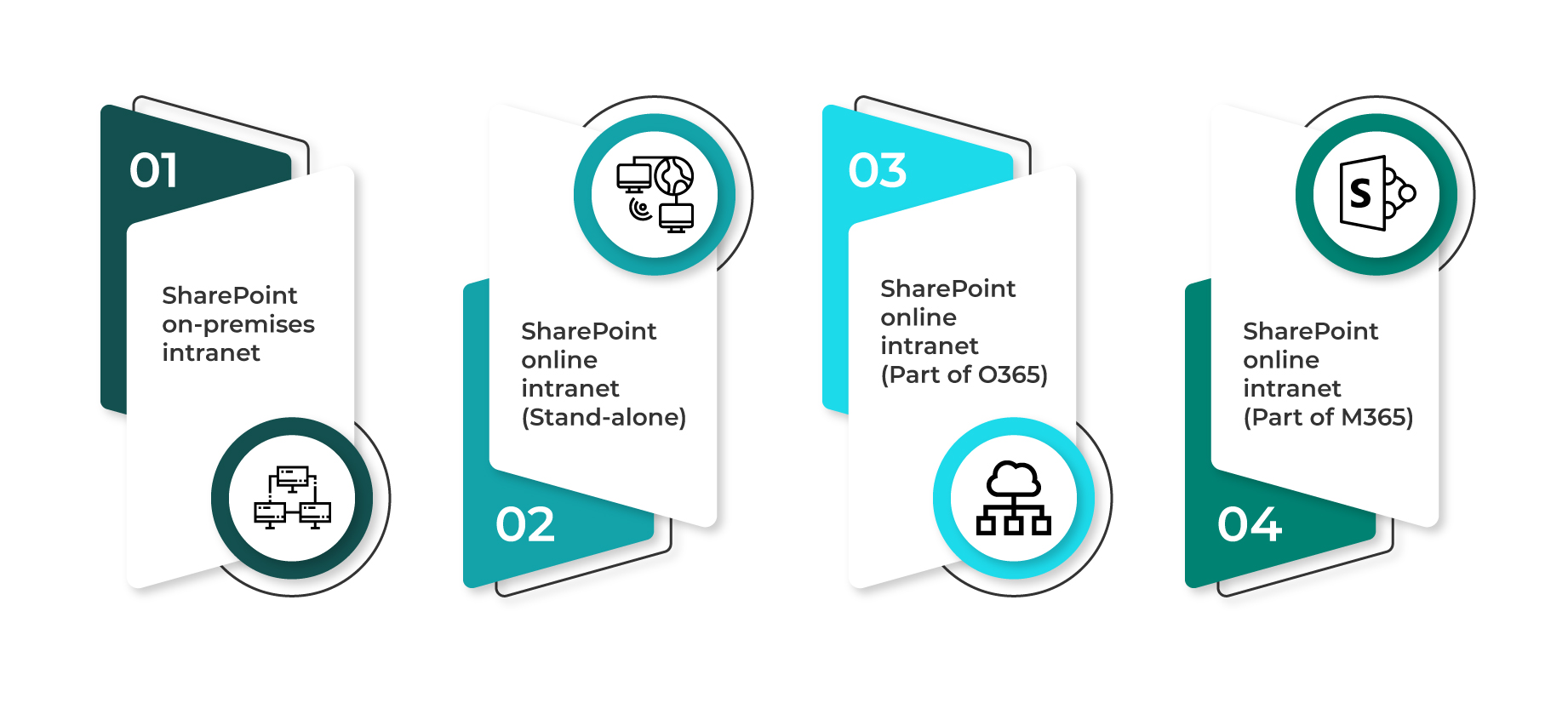 SharePoint is considered as one of the leading intranet platforms owing to its adaptability and customization flexibility. SharePoint intranet, with its workflow management features, also acts as a business process automation solution.
The intranet platform has a core mission of facilitating daily attorneys' activities, providing attorneys with relevant information, and enhancing attorney's engagement. The platform enables law firms to create a unique solution and support attorneys with huge functional advantages.
SharePoint intranet and Teams - Accelerating productivity and transforming business
Microsoft Teams, a chat-based application, has been adopted by an increasing number of law firms for document management and internal as well as external communications. However, there are still few misapprehensions as to how exactly Teams can fit with the SharePoint intranet. Few people believe it's not an essential offering for the law firms, while few consider all they need is Teams and suggest overlooking SharePoint.
Both the points are contrary, but on the other side, MS Teams never designed to replace SharePoint. It was positioned as a centralized hub to enhance teamwork. Teams and SharePoint both work better together and ensure a bright future for law firms as well as attorneys. SharePoint can be used to extend the techniques of attorneys work within Microsoft Teams. MS Teams and SharePoint intranet, when combined, improves the traditional document and news centric intranet.
Key Functional advantages of Combined SharePoint intranet and Teams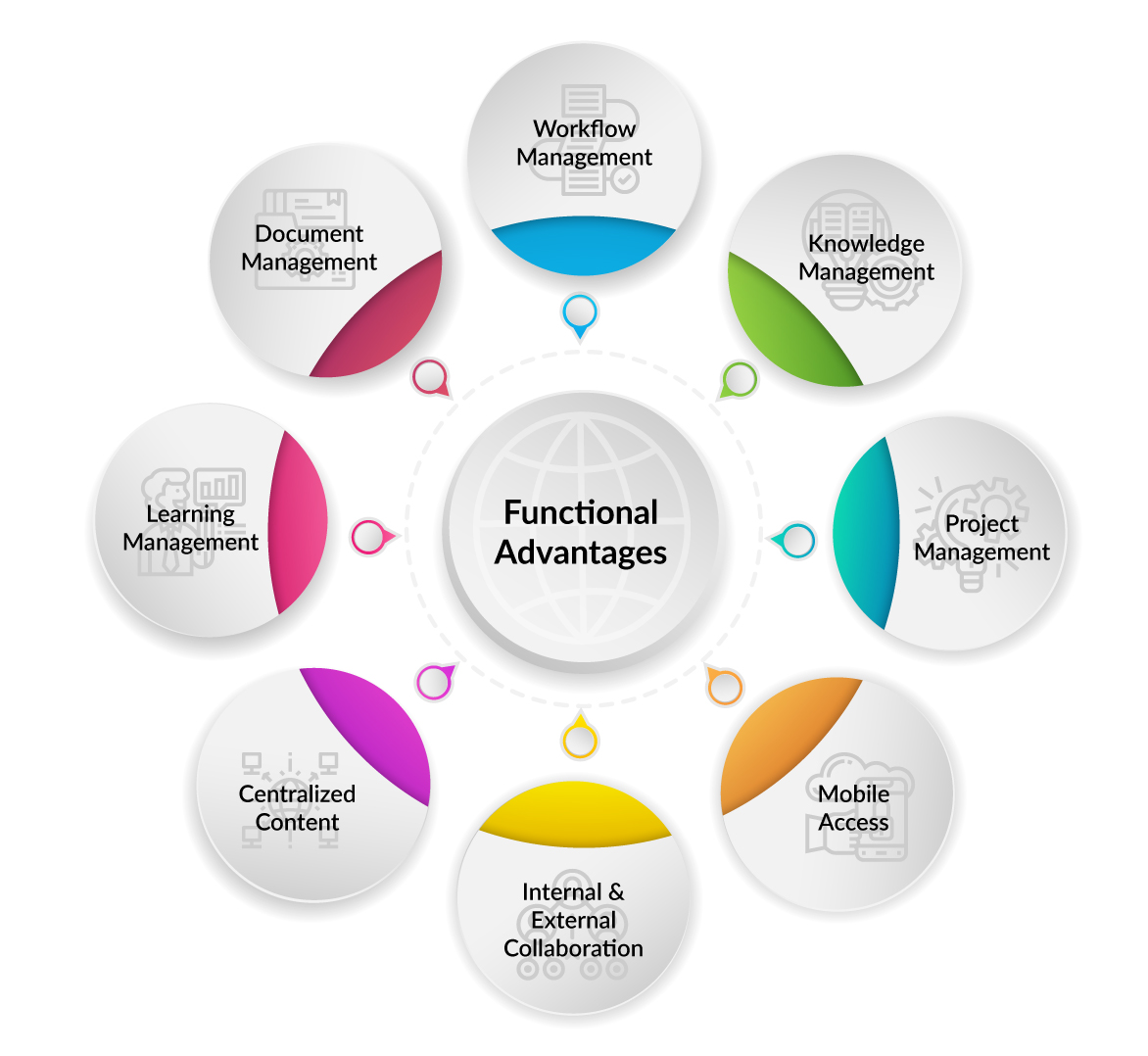 How are Microsoft Teams and SharePoint connected?
Both the Microsoft teams and SharePoint are strongly connected as every team formed in MS Teams automatically creates a SharePoint Team Site behind it. A SharePoint site is a collection of lists, apps, pages, features, and subsites, among others. All the files uploaded to Teams are directly integrated into a SharePoint document library, enhancing collaboration across the legal organization. Each team created within MS Teams is amongst the available sites of law firms SharePoint intranet. These sites could be a combination of project, team, and communication, which can be viewed as content from the intranet inside Teams.
"Legal101 is a mobile-ready intranet platform that is easy to use and additionally can be modified and customized depending on law firms' requirements"
It is designed for effortless content management by knowledge and non-technical managers. Legal101 also allows attorneys to easily locate the relevant information and their colleagues anywhere and anytime. The portal offers essential workspaces functionalities to law firms and attracts higher value of their investments in Office 365 and SharePoint. This ready to deliver and right out of the box solution provides a personalized dashboard for partners as well as attorneys and supports law firms in enhancing attorney's productivity.
Want more information about Legal101? Click here to download the brochure.