Can Microsoft Teams really replace my Firm's SharePoint Intranet?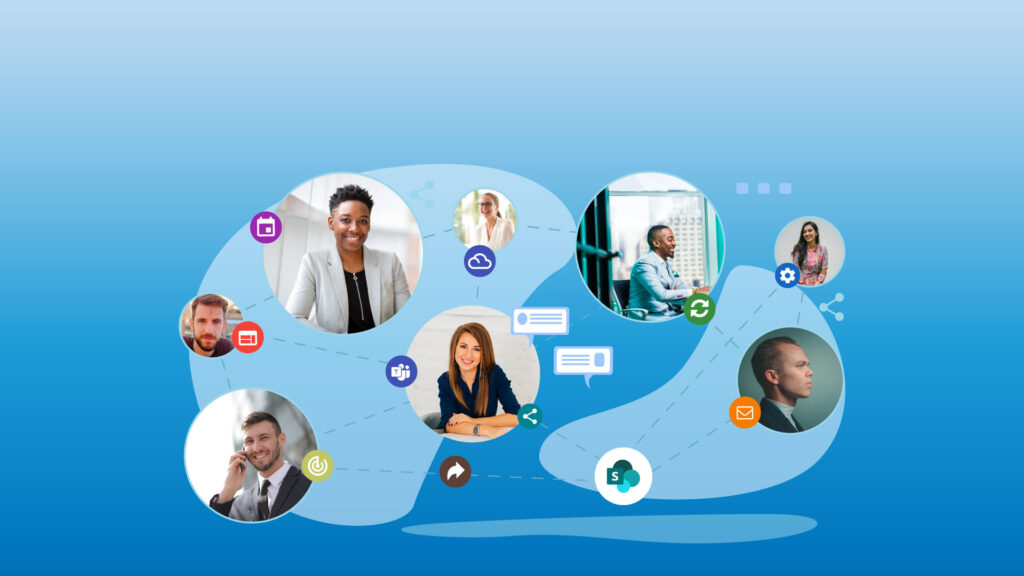 Can Microsoft Teams be an alternative to the intranet?
Microsoft Teams had success in the professional world and is an effective tool for team collaboration, but it also has limitations. The platform was designed for real-time collaboration, seamless file sharing, and working parallelly with a company SharePoint intranet. Even though Microsoft Teams can enhance workplace alliance as well as teamwork, it is not a replacement for the company intranet.
What intranets can do well?
With the constantly evolving modern IT workplace, a new tool or application is introduced every day, impacting the way an organization works. A modern and effective firm leader empowers its employees with the right set of tools to communicate and collaborate effectually. The intranet is one such important tool that helps businesses to share company information and other announcements among employees securely.
The answer to the question – Can Microsoft Teams really replace my Firm's SharePoint Intranet? is "No" and the reasons include the following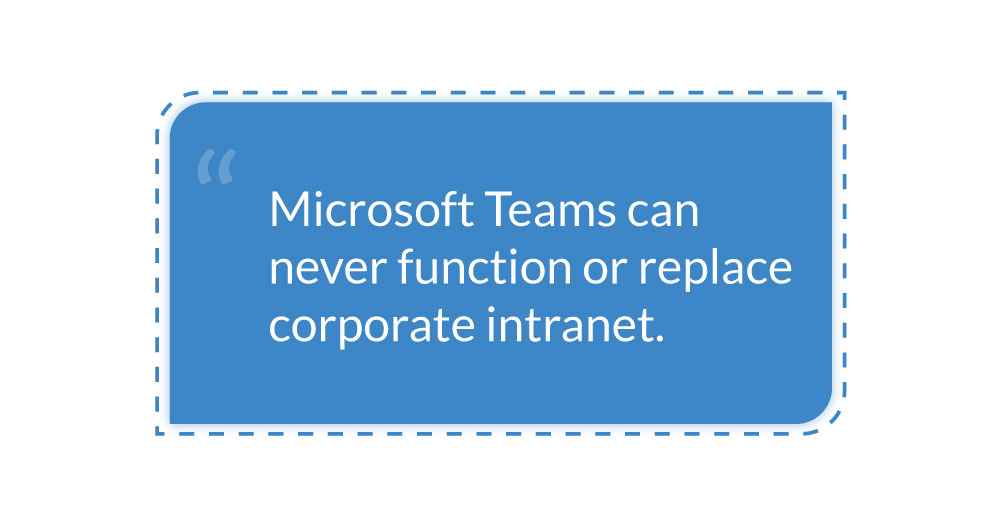 Modern SharePoint Intranet acts as a central source of information where firm employees can look for relevant information, including news, announcements, and departmental matters. It acts as a single platform where employees can easily search, create, and collaborate over sites, shared documents, and files.
On the contrary, Teams allow firms to collaborate among groups, make minimal announcements, and enable rapid communication only between specific departments as well as project teams.
Modern intranets are shifting legal organizations towards an employee-centric culture.
Here are some important factors that an intranet can do better when compared to Teams:
The intranet is a single source of company data and a great tool for internal conversations and collaboratively working on files.
Intranet acts as a robust navigation system that allows employees to locate whatever is required in a large panel of content.
Intranets make it easy for organizations to efficiently handle business processes, including HR, Finance, and others, which is usually document-heavy work.
An intranet is an excellent tool for content management and knowledge repositories as organizations need to manage their vast knowledge assets.
What is the solution?
Although Microsoft Teams and SharePoint intranet has many similar features and both work towards enhancing communications, they are different from each other. Microsoft Teams is an enhancement to the intranet, so organizations should think about combining Teams with corporate intranet and taking advantage of both worlds.
Integrating Teams with an intranet can boost a law firm's intranet usage by providing an additional layer of collaboration and communication. Rather than replacing the firm intranet, integrating Teams with intranet enhances overall firm productivity and streamline workflows.
With the introduction of a mobile-ready intranet platform like Legal101, an organization can offer its firm employees a productive, stylish collaboration and communication experience.
Legal101: A full-featured mobile experience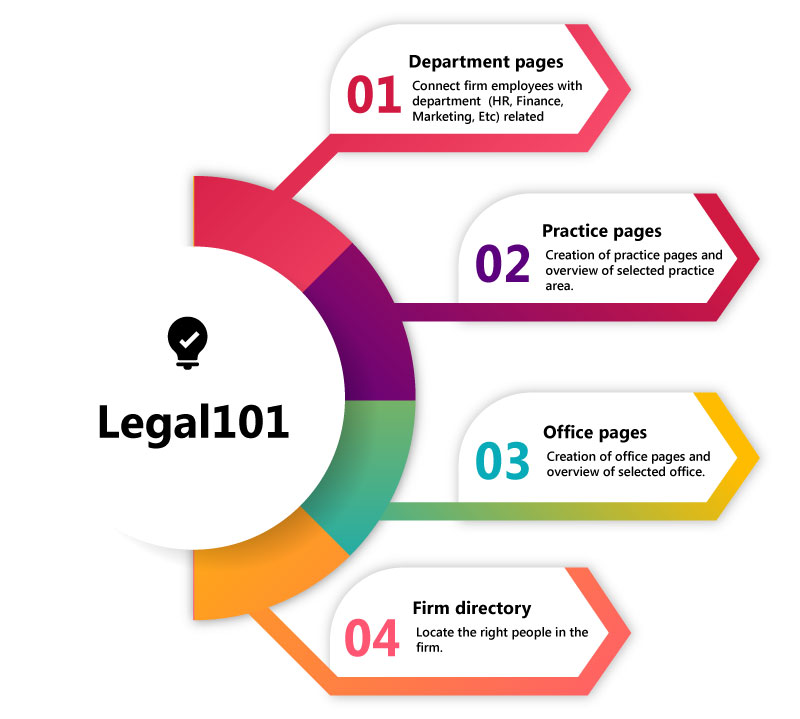 Legal101 – An ideal intranet solution for an informed and productive legal firm
Legal101 is a modern yet simple intranet software for the legal industry that helps law firms and attorneys to improve communication, collaboration, and engagement. It can be easily deployed on Microsoft Office 365 SharePoint Online or on-premises.
Legal101 is an intuitive intranet essential, specifically designed for law firms to deploy a modern mobile-first SharePoint intranet swiftly.
The go-to mobile-ready intranet platform best fits the law firm's requirement, which further enhances employee productivity. Legal101 intranet portal eliminates the complexities and risks associated with costly customized solutions and empowers firms with core workspace functionalities. It provides Mobile Ready access for people on the go allowing attorneys to effectively find the relevant content, locate co-workers, collaborate anywhere and anytime.
Want more information about Legal101? Click here to download the brochure.
With Legal101 find every case detail in one place.
Benefits of Legal101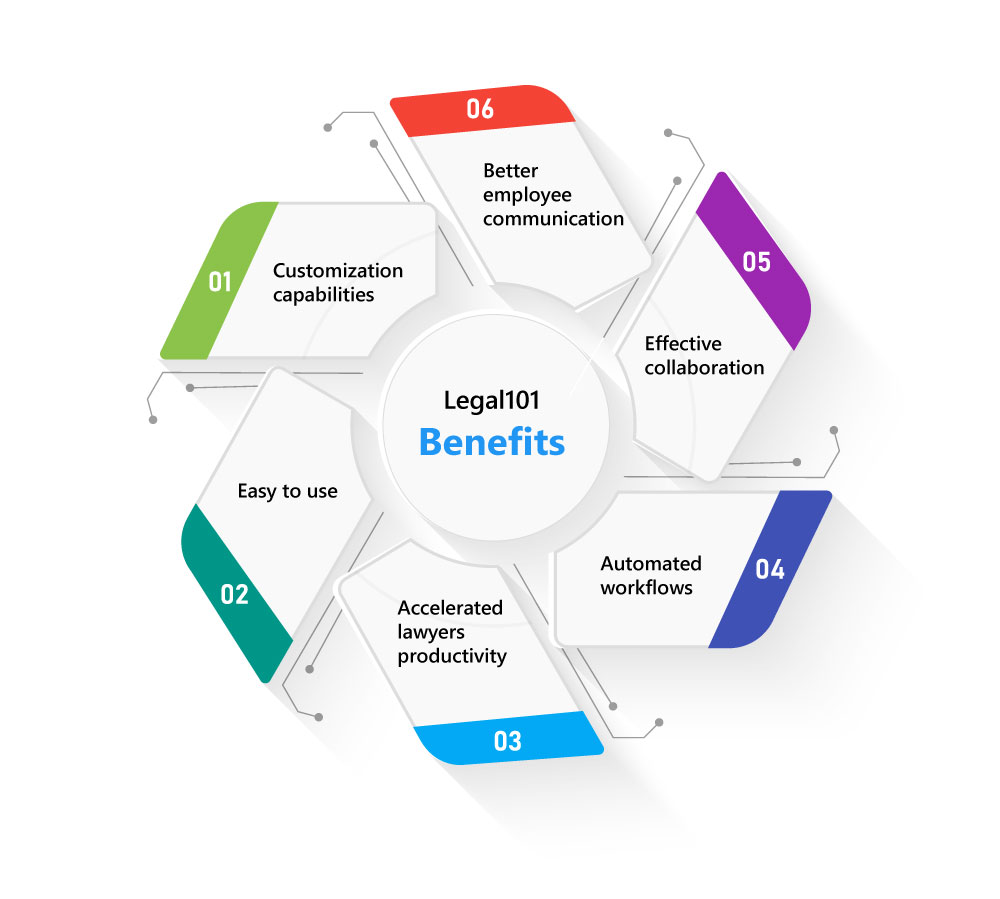 To learn more about how Legal101 can draw more value out of a firm's investment in SharePoint and Office 365, get in touch with one of the experts today.
You can call on +1 201-743-8550 or email [email protected].