KLST Salesforce technology clients include more than a dozen Fortune 500 brands whom we help in meaningful ways to engage with their own customers, prospects, employees, and partners.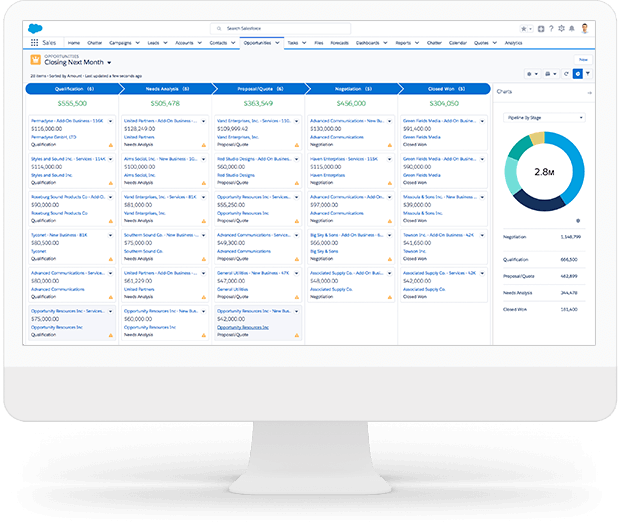 KLST consultants have the ability to identify your organization's pain points and recommend rapid ROI solutions.
KLST employs a global workforce of Salesforce certified consultants and developers.
KLST provides unique Hybrid resourcing model to deliver cost-effective solutions to our clients.
KLST uses Agile, iterative, feedback based development to ensure continuous improvement.
KLST can scale up or down a global talent pool of Salesforce certified consultants to fit your project timeline and budget.