Advantages of using "KLUM" Process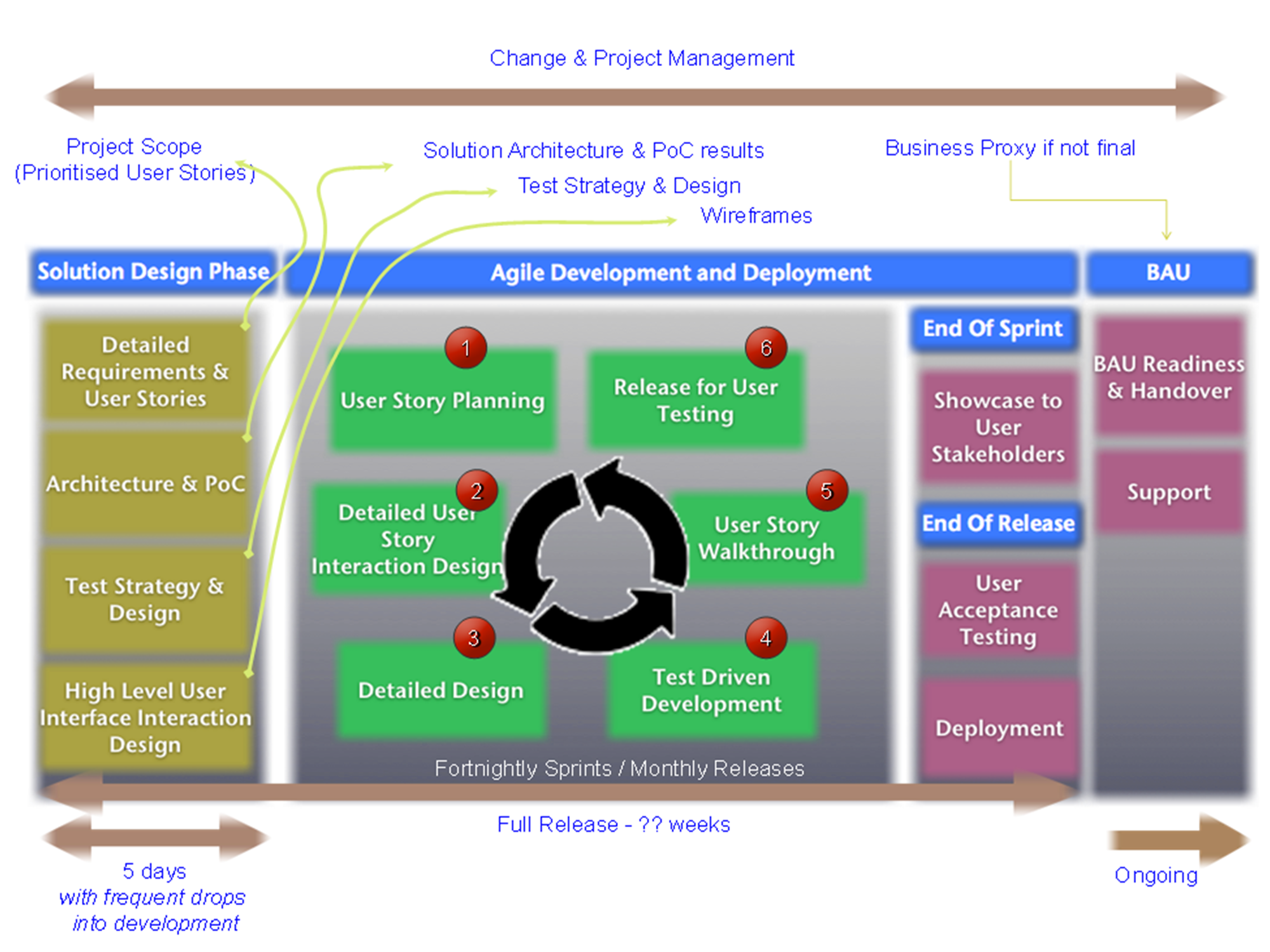 KLUM is a lightweight process framework, based on SCRUM agile development process, that gives more importance to Customer collaboration and Responding to change over following a plan. KLUM promotes team interactions over processes and tools with the intent of getting the software built with minimal documentation and providing pilot users with beta software access for early feedback. The following list outlines some of the key benefits of using the KLUM process for your software development needs:
"C-Level" Benefits – KLUM process provides high visibility into the state of a development project, on a daily basis. External stakeholders, such as C-Level executives can use this visibility to plan more effectively, and adjust their strategies based on more hard information and less speculation.
Customer Benefits – Customers find KLST more responsive to development requests. High-value features are developed and delivered more quickly with short cycles, than with the longer cycles favored by classic "waterfall" processes.
Development Team Benefits – KLST Team members enjoy development work, and feel rewarded seeing their work used and valued. KLUM benefits Team members by reducing non-productive work (e.g., writing specifications or other artifacts), and giving them more time to do the work they enjoy. KLST Team members also know their work is valued because requirements are chosen to maximize value to customers.
Client Project Manager Benefits – The Project Manager assigned by the Client often find that planning and tracking are easier and more concrete when using the KLUM process as compared to waterfall processes. The focus on task-level tracking, the use of Project Portal dashboards to display daily progress, and the Daily Scrum meetings, all together give the Client Project Manager tremendous awareness about the state of the project at all times. This awareness also helps the KLST team to closely monitor the project as well as catch and address issues quickly.
​KLST Delivery Advantage – We reduce effort wastage by focusing development effort on high-value features, and reduce time-to-market relative to waterfall processes due to decreased overhead and increased efficiency. Using KLUM effectively improves customer satisfaction, which in turn translates to better customer retention and more positive customer references for KLST.