KL Software Technologies Inc at Inspire 2021
Explore Innovations driving the next-gen legal technology
Inspire 2021
A Virtual Conference by NetDocuments. November 2-4, 2021
KL Software Technologies, Inc. ("KLST") presented exciting digital innovations for the legal vertical, such as our AI-Bot called "KLoBot", a modern mobile-ready SharePoint Intranet called "Legal101", and an innovative collaborative solution called "netDocShare."
KLST showcased the recently launched solution, netDocShare Sync, which gives Law-Firm users the ability to synchronize NetDocuments content (with metadata) with your Microsoft Teams "Files" tab, SharePoint Document Library & List Attachments, and OneDrive for Business Document Library files.
Additionally, we featured netDocShare, already trusted by global AMLAW firms and Corporate General Counsels to view, edit, or sync NetDocuments content within Microsoft Teams, Microsoft SharePoint, and Web apps.
KL Software Technologies has joined NetDocuments' ISV Partner Program to revolutionize the way law firms use NetDocuments. KLST's innovative solutions are aligned with NetDocuments' goal to dive into the future of productivity for legal and beyond.
KLST and NetDocuments' partnership is focused on enhancing productivity and experience by giving users the ability to conveniently access all information; anytime, anywhere. To know more about how our solutions can help you make the most of NetDocuments, Schedule a demo.
Contact Us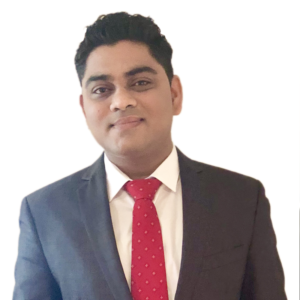 Ragav Jagannathan
President & Group CEO, SharePoint SME
[email protected]
Ragav Jagannathan is the President & Group CEO of KLST, a global software+services company. Ragav has been involved with over 110+ SharePoint implementations and migrations, Artificial Intelligence apps, and Blockchain Consulting for Fortune100, AMLaw100, and ASX100 companies worldwide. You can follow him on Twitter @ragavj or read more about his vision for KLST here. If you would like to schedule some time with Ragav directly, please view his calendar and feel free to  schedule a day/time