KL SOFTWARE TECHNOLOGIES INC
A SPONSOR OF ILTACON 2023
Explore the Digital Innovations for the Legal Vertical
August 20th-24th, 2023
WDW Swan & Dolphin Hotels and Disney's Yacht & Beach Club Resorts | Orlando, FL
KLST team presented the digital innovations for the legal vertical such as, "KLoBot" – DIY no-code Legal AI Chatbot Builder with machine learning capabilities www.klobot.ai, netDocShare – Live View, Edit, Add, Attach, Sync, Search & Provision NetDocuments content in Microsoft Teams, Microsoft SharePoint, and OneDrive for Business (incl. OneNote sync with NetDocuments) www.netdocshare.com, imDocShare – Live View, Edit, Add, Attach, Sync, Search & Provision iManage Work Server 10.2+ / iManage Cloud content in SharePoint, Teams, OneDrive & Web apps www.imdocshare.com & Legal101 – Ready-to-Use Modern "SharePoint" Law Firm Intranet www.klstinc.com/legal101.
Contact Us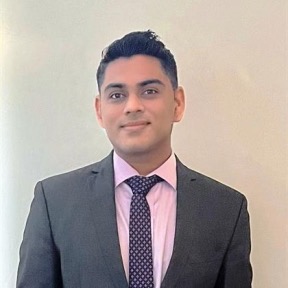 Ragav Jagannathan
President & Group CEO, SharePoint SME
[email protected]
Ragav Jagannathan is the President & Group CEO of KLST. Ragav has been involved with over 110+ SharePoint implementations and migrations, Artificial Intelligence apps, and Blockchain Consulting for Fortune100, AM Law100, and ASX100 companies worldwide. You can follow him on Twitter @ragavj or read more about his vision for KLST here. If you would like to schedule some time with Ragav directly, please view his calendar and feel free to schedule a day/time.
KL Software Technologies Inc
KLST was started in 2003 with the vision of building modern digital workplace platforms. We provide Cloud-First digital services to 21 of the AM Law firms & the Legal Department of Fortune 100 customers worldwide.
Collaboration & Content – Modernize your SharePoint Intranet/Extranet portals, SharePoint Upgrade/Migration & Custom App Dev
Systems Integration – Custom Application Integration with NetDocuments, iManage, Elite, Aderant, Lexis Nexis, Intapp, and more
Cloud Migrations – Migrate your on-premises platform and apps to Microsoft 365 or Amazon Web Services
Enterprise Hybrid Mobile apps – Custom Hybrid Mobile app dev using Ionic, Xamarin & Kony targeted at iOS and Android platforms
Artificial Intelligence – Consulting services to enable AI on existing apps and AI-powered analytics