We are pleased to be a part of AI Summit this year. We will be at Booth no: 630 to showcase our latest innovations in the field of AI and automation.
KLoBot allows users to simplify internal and external enterprise communications, automate routine tasks and FAQ's, streamline business processes and provide organizational intelligence-on-demand by using voice and text. KLoBot's live agent handoff capabilities seamlessly transitions the conversation from a bot to a human representative.
The easy drag+drop skill interface gives every Chatbot instant superpowers and makes it incredibly intelligent.
To learn more about KLoBot, visit www.klobot.ai
Contact Us Today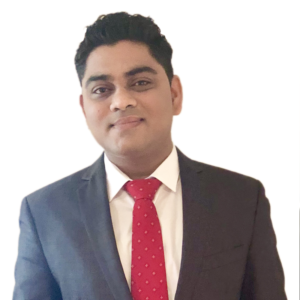 Ragav Jagannathan
President & Group CEO, SharePoint SME
[email protected]
Ragav Jagannathan is the President & Group CEO of KLST, a global software+services company headquartered in New York City. Ragav has been involved with over 110+ SharePoint implementations and migrations, Artificial Intelligence apps and Blockchain Consulting for Fortune100, AMLaw100 and ASX100 companies around the globe. You can follow him on Twitter @ragavj or read more about his vision for KLST here. If you would like to schedule sometime with Ragav directly then please view his calendar and feel free to schedule a day/time